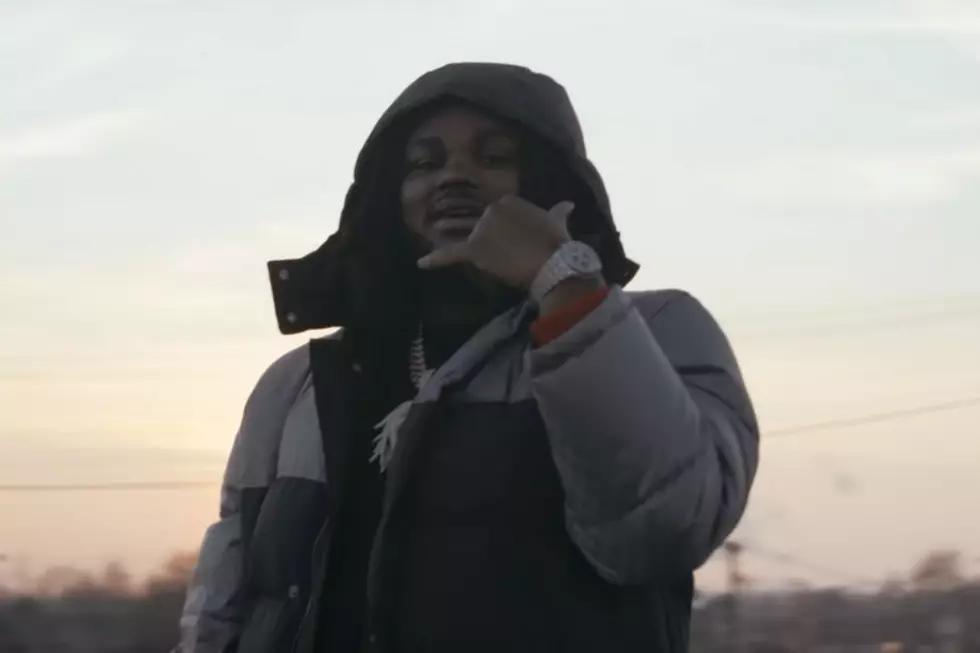 Tee Grizzley "We Dreamin" Video: Watch Gripping Day-in-the-Life Story
Tee Grizzley via YouTube
Tee Grizzley closed out the first week of the new year by releasing the visual for "We Dreamin" on Thursday night (Jan. 3.)
The Antt Beatz-produced cut lives on Grizzley's Nov. 2018 mixtape, Still My Moment, and it serves as a motivational anthem for people who feel like they'll never make it out of their current situation to greener pastures.
"Before we lived this shit, we dreamed it/Always felt this shit comin' but I just couldn't see it," Tee raps over the bouncy beat. "You told me I was gon' get rich, I wouldn't've believed it/I come from muthafuckin' starvin' and fiendin'/Now the guts on that Bentley truck creamish!"
In between cuts of the "First Day Out" rapper spitting in a Bentley and on a rooftop, we see another story unfolding in the visual. Directed by Diego, the video follows a young boy who's trying to make it out of the hood by focusing on his rap skills, but continues to be pulled back into a life that he doesn't want.
2018 was a good year for Tee Grizzley. On top of releasing his sophomore mixtape, the Detroit rapper released his debut album, Activated, in May. Months later, in November, he dropped off  a documentary that highlighted his journey to stardom as he deals with the pitfalls of the parole system. Most recently, he appeared on Jay Rock's new track, "Shit Real."
Watch Tee Grizzley's video for "We Dreamin" below.
See 10 Critically-Acclaimed Books Rappers Live By