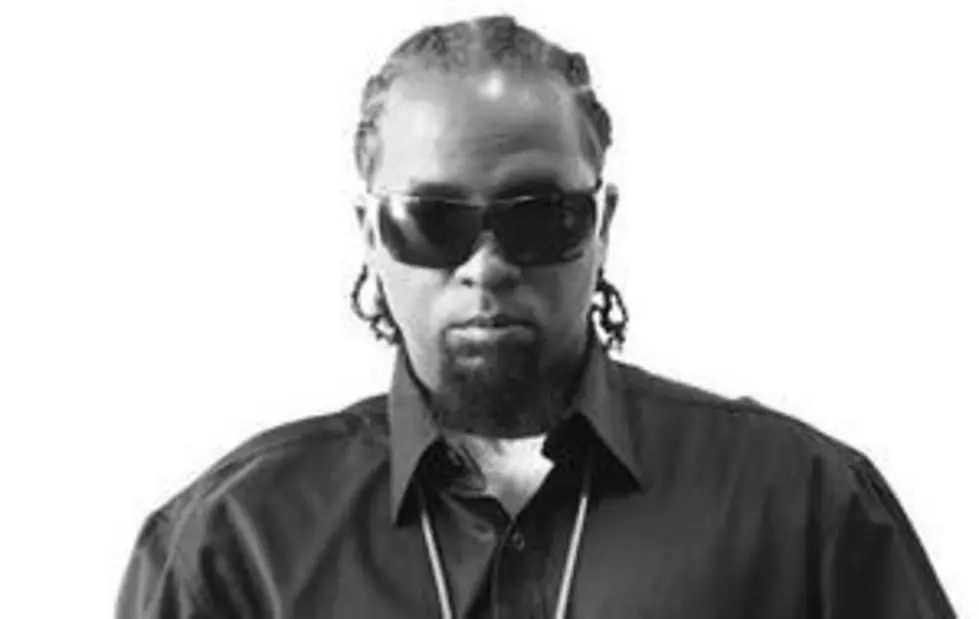 Tech N9ne, Making Independence Work + XXcLusive Photo Gallery
"Fragile"
Aaron "Tech N9ne" Yates has consistently been one of hip-hop's most successful artists over the last decade, yet casual rap heads wouldn't even know it. For those who rely on radio and video outlets for their musical education, Tech N9ne and his Strange Music record label are mysteries. The Kansas City, Missouri native's die-hard, and niche, following knows the deal, though; with lyrical dexterity and a diverse ear for beats (sounds ranging from Southern bounce to aggressive rock), Tech's music and one-of-a-kind live performances have earned the veteran underground infamy.
This years marks the 10-year anniversary of Strange Music, the hugely successful independent label started by Tech and his business partner, and SM CEO/President, Travis O'Guin. The former acts as both the company's flagship artist and vice president. Together, Tech and O'Guin have built the brand into a $15-million-a-year earning, 200-plus shows-for-every-12-months performing powerhouse. Its fan base, largely comprised of White kids with no qualms admitting to their minimal rap love outside of SM, is an anomaly, much like Strange Music as a whole. But that's what make the company and its music so special.
On July 27, Tech N9ne's third "collabos" project, The Gates Mixed Plate, will hit stores, complete with guest shots from his labelmates (Kutt Calhoun, Krizz Kaliko, Big Scoob), as well as Glasses Malone and Jay Rock. XXL spent some time in Kansas City recently for an in-depth feature, included in the fresh-on-stands July/August 2010 issue. As we celebrate the Indie Kings throughout this week, here's outtakes from our sitdown for that feature, where Tech discusses his place in hip-hop and why folks such as Asher Roth and Clipse want to be down.
A lot of people tend to sleep on it for so long, but it's such good, pure, accessible hip-hop music. Why do you think that is?
Tech N9ne: That's crazy. If you'd seen it on television constantly or heard it on the radio… if Ebro and them were playing it on Hot 97, you know, like, "Tech N9ne is dope! Oh ,shit, Tech N9ne did something with Red Café!" If I had those features… It's a weird thing to see it happening under everybody's nose. At first, I used to have a chip on my shoulder, like, "Muthafuckas don't know that I'm hard!" As I've gotten older, though, I'm now like, "I'm building this shit up to something massive."
When did you realize that?
Tech N9ne: I started seeing my crowds grow from seven people to 7,000, from 7,000 to 15,000, from 15,000 to 20,000, to 60,000 over in Denmark. I started seeing it, and I'm still seeing it everyday. What really fucked me up, though, was my first time in Amsterdam last year. Sold-out show, somewhere around the Red Light District. I'm sitting backstage, and I just heard the whole place going "KC-MO…OHHH!" That's our chant. They did it for like five minutes straight. I'm like, "I can't believe this is my muthafuckin' job."
Your fans are, and this is a compliment, rabid. Does it bug you out how intense Strange Music fans are?
Tech N9ne: See, the crazy thing about me, man, I feel like I'm a normal guy. But, maybe I'm a little abnormal when it comes to talent or something. But I feel l can just go to a show with a female, or I can just go to the club. It reminds me, when people are behind me singing the songs in my ear, and when I come out everybody's waiting out there for autographs and shit. So the security has to take me up under the mall to get out. Shit like that. I'm like, "Damn, how am I Michael Jackson already and I'm not on TV?" It blows my mind, man. Once again, I just write my life. Jim Carrey, when he was The Riddler in [Batman Forever], and he got like $25 million, was doing an interview and they asked him something like, "Were you surprised when they called you and offered you all this money?" He was like, "No. I've been planning this all my life." That's how I feel.
The majority of your fans come from outside of hip-hop. Do you ever consider ways to win over the traditional hip-hop heads?
Tech N9ne: I will not change what I am for no amount of money or just kudos for my peers. I do music. It shouldn't matter if I really love Slipknot and System of a Down, or that I sing [Lynyrd Skynyrd's] "Freebird" because it's one of my favorite songs that I'll sing to a bitch. I have all this success, yes, but I really want my people back, because I feel like what they're missing is the greatest show on Earth. I can say that being the clown. Like Geto Boys say, "We ain't kissin' no muthafuckin' ass to be accepted." But I want my people back, and they're finding out slowly but surely. If it's gonna take MTV to come on here, which they did when they started playing "Leave Me Alone" [last year] and everybody's like, "I saw your video on MTV Jams!" And I'm saying, "Yeah, me too, finally." Or, I saw you on BET being a judge on 106 & Park Freestyle Fridays; I'm like, "Yeah, they don't know I'm gonna be sittin' up on the couch real soon."
Do you feel like an outsider?
Tech N9ne: I'm just sitting there in a world where I feel weird, because I ain't got nothin' in common with nobody. I don't like sports, I don't play sports; I love bitches, women and writing music. I don't like watching sports on TV, I don't play video games, I don't smoke weed no more. I ain't smoke weed since '98, so I don't really have anything in common with anybody. So when I talk to rappers and they're like, "I love your shit, man, we gon' do something." That's all I know. When people are like, "I'm gon' get you on the video game," I just stand to the side, looking at pictures of bitches on my phone. I'm a weirdo, I guess. I can drink with you; I drink Hennessey like a muthafucka if that's the Black thing! [Laughs]
You performed on Rock the Bells last year, which was a great show to expose your incredible live shows to a wider audience. Do you feel like the tide is shifting for you?
Tech N9ne: What's happening now is it's bleeding over into the mainstream. Like, why would I win a MTV Award [2009's mtvU Left Field Woodie Award for his "Leave Me Alone" video] and I ain't on MTV? The fans voted. I didn't think I was gonna win. I'm out there in New York and I'm drinking at the muthafuckin' Woodie Awards. Asher Roth is right here and I'm meeting him for the first time; he's like, "Tech, man, I used to sell your records at Best Buy. I've been listening to your shit for years." The Clipse threw me for a loop; I went over there to introduce myself, and they were like, "Tech! When we gon' get it in?" I'm like, "Um, yeah—whenever!" [Laughs] Janelle Monae, "Tech, do you remember me?!" I'm like, "Yeah." She's from Kansas City, and she's like, "If I win, I'm giving the award to you, Tech!" I felt like I'm in the fuckin' Twilight Zone.
Did that award come as a surprise?
Tech N9ne: I didn't think I was gonna win. I'm drinking free liquor; it was a party. Rick Ross and them are there. Cam'ron. I'm in the fuckin' Twilight Zone. And then, the ultimate Twilight Zone moment: "And the winner is… Tech N9ne." Whoa. Went up there and said my speech and toasted. KRS-One comes up to me, like, "You are the truth." He watches my show every night, with Supernatural, and marvel at me during Rock The Bells, when I'm marveling at them.
How does that make you feel?
Tech N9ne: When they marvel at what we do, all these major MCs, it makes me feel good. I've been following hip-hop since it started, as a little kid. Everything just building up to where it is today. I've been there, gathering shit. Reality is gonna be here forever; I'll never switch to bubblegum. What's happening is, people are identifying with it. This shit is never gonna go out of style. Tech N9ne is never gonna go out of style until I take myself out and put somebody else in my spot that can keep it going.
You've been recording for 10 years now, but the mainstream has still yet to embrace you. Is that frustrating?
Tech N9ne: I feel like the world should be on it by now. They won't fuck with me because I'm a weirdo; they don't understand me. And then, I felt like I didn't have any more ideas for music after Killer [in 2008]. I did like 28 songs for that project. I worked with Ice Cube, who was my idol; I grew up on Scarface and I worked with him. I was just feeling like the whole world should know by now. There's no way that it's not totally humongous. They always called me the "Michael Jackson of rap," so if that's the case, I need to be selling more than Lil Wayne… But I realized that I have MCing in my bones, in my blood. It's in my blood; it's in my soul. As I started doing Sickology 101 [released in April 2009], I realized that I still want to do this.
The fans you do have certainly earned that dedication.
Tech N9ne: I love my fans so much, so to all the people who are getting it, I'm gonna be here until I'm muthafuckin' dead. It don't matter. I want to be global, and it won't stop until I'm there. This is a blessing, dude. What we've built, what we do. In the midst of me wearing $71,000 on my neck and having all this money in my pocket, it's like, what am I crying about? So, I have to suck up my personal little shit with myself. This is good things happening right now. —Matt Barone
Look for the full Strange Music feature in the July/August issue, which is on stands now.