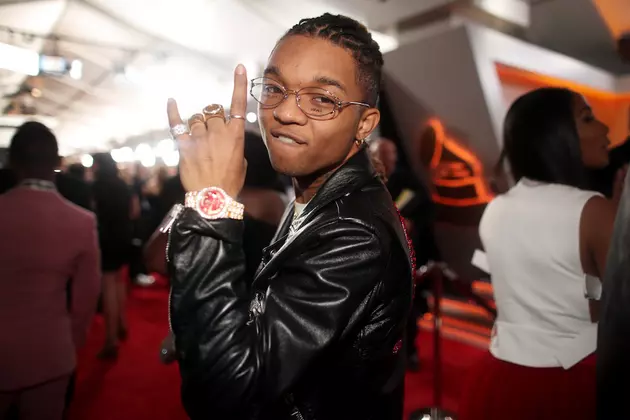 It Looks Like Swae Lee Uploaded and Then Deleted a Video of Himself Having Sex With a Girl
Christopher Polk, Getty Images
Swae Lee might've just been caught with his pants down. According to a new report, the Rae Sremmurd member allegedly uploaded a sex tape featuring himself onto his Instagram late last night, only to take it down 30 minutes later.
The video reportedly sees Swae getting it on with a woman in a white tank top. The person has their back turned toward the camera so we don't see their face, but what's going on is pretty clear.
The question is, did Swae post the vid on purpose? Considering the way "Black Beatles" shot to uber-popularity, there's no way he doesn't understand the permanence of the Internet. He may have deleted his video, but once it's out there, it's always going to be out there. All we can say is that we hope he had a good time.
In somewhat related news, Swae and Slim Jxmmi are headed on tour with one of the world's biggest pop superstars. The Weeknd recently added Rae Sremmurd to his Legends of the Fall Tour once its U.S. portion begins in April. Also coming along for the ride are Belly and 6LACK.
The North American portion of Abel's tour will last a little over a month, and Weeknd and company will stop in 25 different cities during its run.
XXL has reached out to a rep for Rae Sremmurd for comment.
15 of Hip-Hop's Weirdest Album Titles