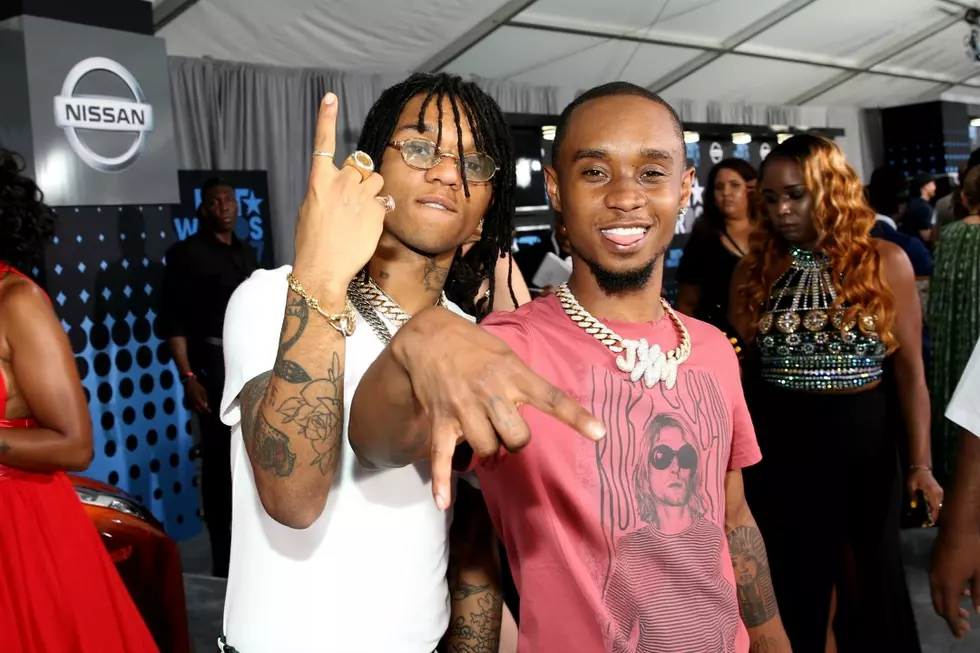 Swae Lee Shares Release Date for Three-Part Album 'Sr3mm' with Side Chapters 'SwaeCation' and 'Jxmtroduction'
Bennett Raglin, Getty Images
Rae Sremmurd's third studio album, Sr3mm, finally has a release date and it's coming with a few extra goodies.
On Friday morning (April 27), Swae Lee revealed the new Rae Sremmurd album will be dropping on May 4 and will also come with solo albums from himself and Slim Jxmmi. Called "side chapters," Sr3mm will include Swae's SwaeCation and Jxmmi's Jxmtroduction.
"⚖️⚖️⚖️ Our album SR3MM officially drops on 5/4 With side chapters 💽SwaeCation & 💽Jxmtroduction," he tweeted.
Leading up to the album's release, the duo have been dropping solo singles, as well as collaborations between the two. In March, the brothers shared their first solo singles, "Hurt to Look" and "Brxnks Truck." The two then lent each other a hand on the songs "Guatemala" and "Chanel" and have teamed up for the songs "Close" and "Powerglide."
Swae Lee also spoke about the new project, saying the duo has lined up some "super hot features" for the album. "All the songs crazy. All the songs different, but they all just like big songs," the rapper said. "We took almost a year off of just doing shows and features but we didn't drop, focusing on Rae Sremmurd. We was just cooking up."
Check out Swae Lee's tweet below.
See New Music Releases for April 2018