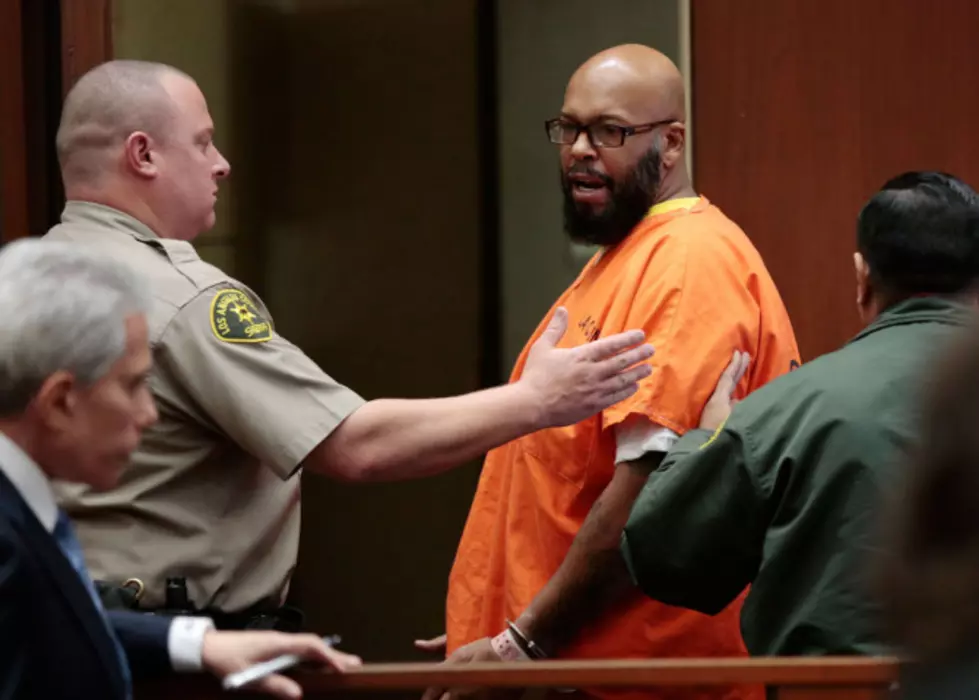 Suge Knight Fires His Lawyers, Is Taken to the Hospital Again
Getty Image
Suge Knight fired his lawyers and was taken to the hospital today for an undisclosed reason. The is the third time he's been to the hospital since his arrest in January. The Associated Press reports that Suge told a judge that he is suffering from blindness and other health complications this morning before he was taken to the hospital. Knight also told Los Angeles Superior Court Judge James Brandlin that he let go his attorneys handling his murder case and that his medical treatment was subpar. The Death Row Records co-founder said he was blind in one eye and had only about 15 percent vision in his other eye during a brief. Attorney David Kenner and his law partner were the ones that represented Knight since the case was filed. It was reported recently that the former rap mogul (and his now former legal team) acquired video footage of the parking lot incident that lead to the death of Terry Carter and it reportedly showed Cle "Bone" Sloan pointing a gun at Suge.
Suge Knight pleaded not guilty last month to all charges against him (one count of murder, one count of attempted murder and two counts of hit-and-run). He was rushed to a hospital shortly after suffering a serious blood clot that was potentially fatal. Knight was rushed from a courtroom to a hospital for a second time for a stomach issue related to the six bullets he took in a nightclub shooting last summer. Knight was charged for the murder of Terry Carter and the attempted murder of Cle "Bone" Sloan. His bail of $2.2 million was revoked after the Sheriff's Department determined he was a flight risk and due to his criminal history. Knight remains in jail. If convicted, Suge Knight could face the possibility of life in prison.
Knight next court appearance is on March 9, although a bail hearing may not occur until March 20.