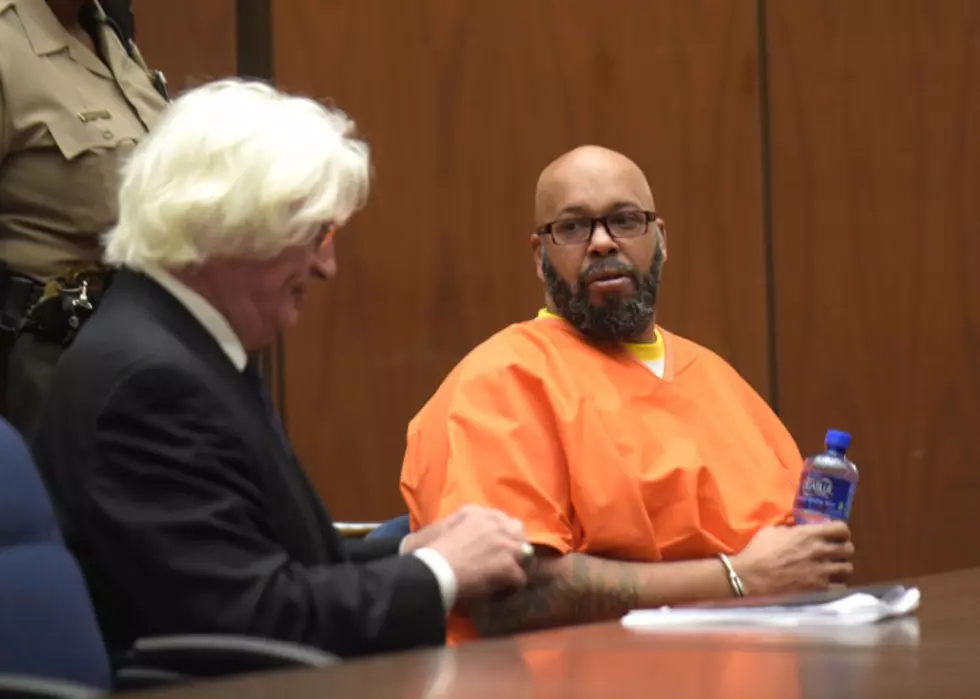 Suge Knight, Dr. Dre and Ice Cube Are Named in Wrongful Death Lawsuit
Getty Image
Suge Knight, Ice Cube and Dr. Dre are being sued for the wrongful death of Terry Carter. In the lawsuit obtained by TMZ, the Carter family claims that Cube and Dre hired known gang members in the area for security for Straight Outta Compton's film shoots. Apparently, one of these guards started the altercation, which eventually led Knight to flee, running over Carter and Sloan. Carter was pronounced dead while Sloan suffered serious injuries. Tam's Burger—the place where the accident happened— is also named in the lawsuit.The Carter family believes the burger joint should also have provided security because their parking lot is known to have a lot of street violence. New York Times reports that Universal Pictures, the studio behind Straight Outta Compton, was named in the wrongful death lawsuit.
The complaint reads: "This lawsuit concerns the tragic tale of how reckless corporate greed, disguised as the quest for authenticity, [led] to a foreseeable altercation that resulted in the death of a successful businessman."
Howard King, Dre's lawyer, told The AP that the charges were "preposterous." Knight's attorney Tom Mesereau told Rolling Stone,  "Mr. Knight denies any liability whatsoever. He was defending himself at all times."
Back in January, Carter was killed after he was ran over by Knight. Suge Knight was charged with murder and attempted murder after the January incident. Last week (May 29), his lawyers moved to have his murder charges dropped. Knight has since hired Thomas Mesereau, the attorney who successfully defended Michael Jackson on child molestation charges, to represent him. The motion has been moved to July 7 to give Mesereau time to familiarize himself with the case. Knight has pleaded not guilty. This case seems to get crazier as the day goes by. Follow the timeline of Suge Knight's case here.