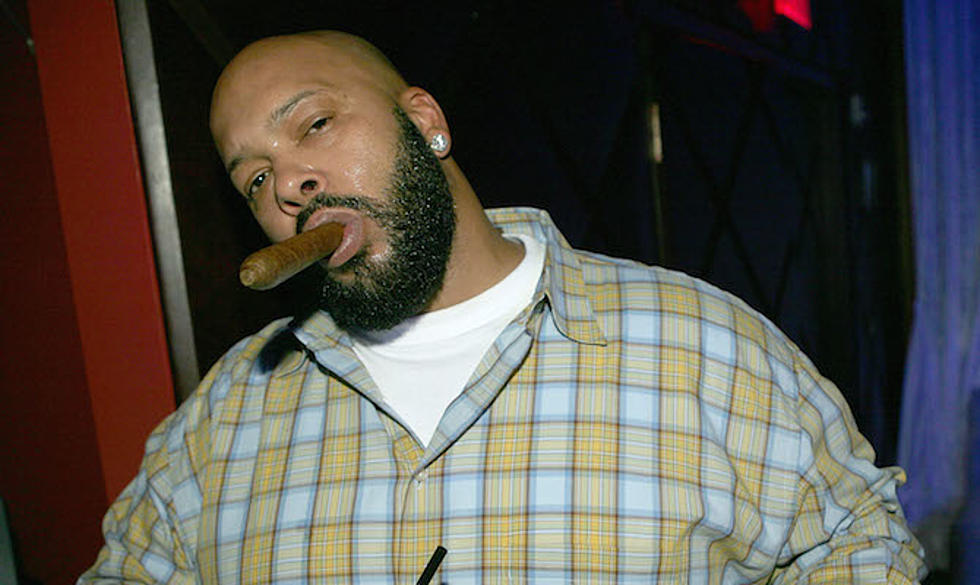 Suge Knight's Bail Hearing Has Been Rescheduled
Getty Images
Suge Knight is out of the hospital after suffering a serious blood clot last week, but will remain in jail for at least another month as his bail review hearing has been rescheduled for Mar. 20, according to the Los Angeles Times. Knight appeared in court this morning (Monday) for a hearing related to his current charges of murder, attempted murder and two counts of hit-and-run stemming from an incident where he ran over and killed 55-year-old Terry Carter and injured Cle "Bone" Sloan, 51, on the set of a commercial for the N.W.A biopic Straight Outta Compton.
Knight has been held without bail after the LA County Sherrif's Department claimed him as a possible flight risk. The Sherrif's Department also cited his criminal history and his potential to intimidate witnesses. The Death Row co-founder and his attorney, David Kenner, were expected to ask the judge to grant bail at Monday's hearing but Deputy District Attorney Cynthia Barnes rescheduled the bail hearing and claimed, "I have a very large stack of uncharged crimes" connected to Knight.
Kenner also requested that Knight gets treatment from his personal doctor while in treatment but this request was also denied. "I'm not going to grant that. The county has more-than-competent doctors," said County Superior Court Judge Ricardo Ocampo.
Terry Carter's funeral was held on Saturday in the West Adams neighborhood of Los Angeles. The service was attended by nearly 2,000 mourners.