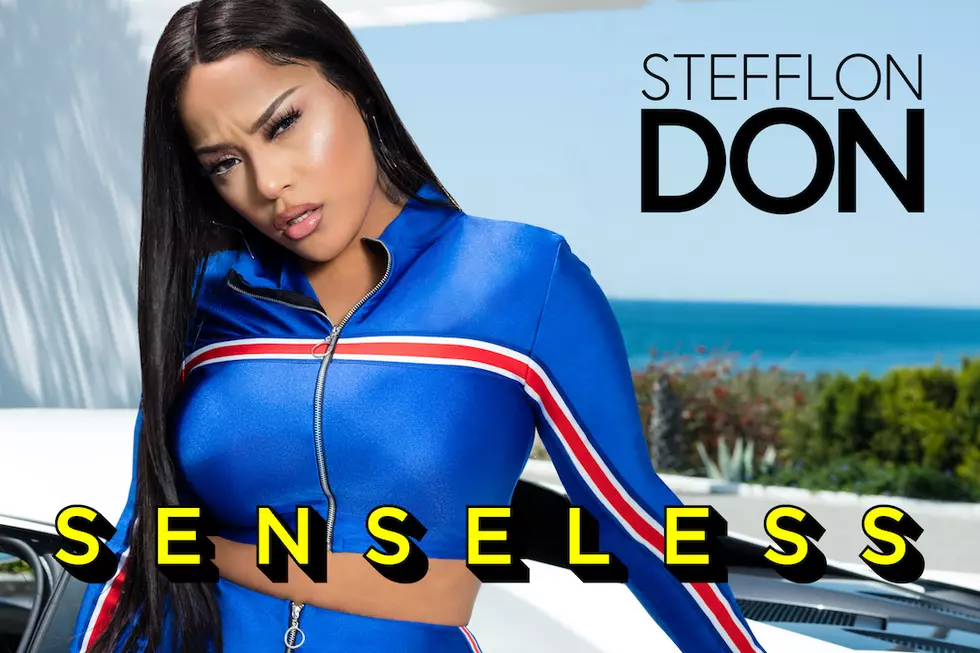 Stefflon Don Brings Summer Vibes on New Song "Senseless"
Quality Control
Stefflon Don returns with her brand new single "Senseless" today (May 18), and she's providing all of the ultimate summer vibes on the potential banger. The buzzing U.K. star taps into her signature elements of combining her Jamaican flow and cultural style into her rap roots.
The new track delivers some flexing lyrics from the "Hurtin' Me" rapper, as she boasts about her looks and success to those who doubt her and any haters she may have.
"Them could never be pretty/From me head, shoulder and me knee," she rhymes. "Any picture me a post/Them post have fa peer gal dis."
Don is keeping herself extra busy in 2018 as she continues to build her brand and name in the mainstream scene. While she's joined some big names on tracks this year, including Ne-Yo, as well as Halsey and Big Sean, she also recently pitched herself to land a spot on the 2018 XXL Freshmen cover, which will be revealed this summer.
The female entertainer is also joining G-Eazy on tour as his supporting act and special guest, which will take over different cities in the U.K. throughout the summer season. She is also slated to hit up different festivals across Europe, the U.K. and the United States.
Listen to Stefflon Don's new "Senseless" single below.
Check Out the 2018 Hip-Hop Music Festivals You Need to See