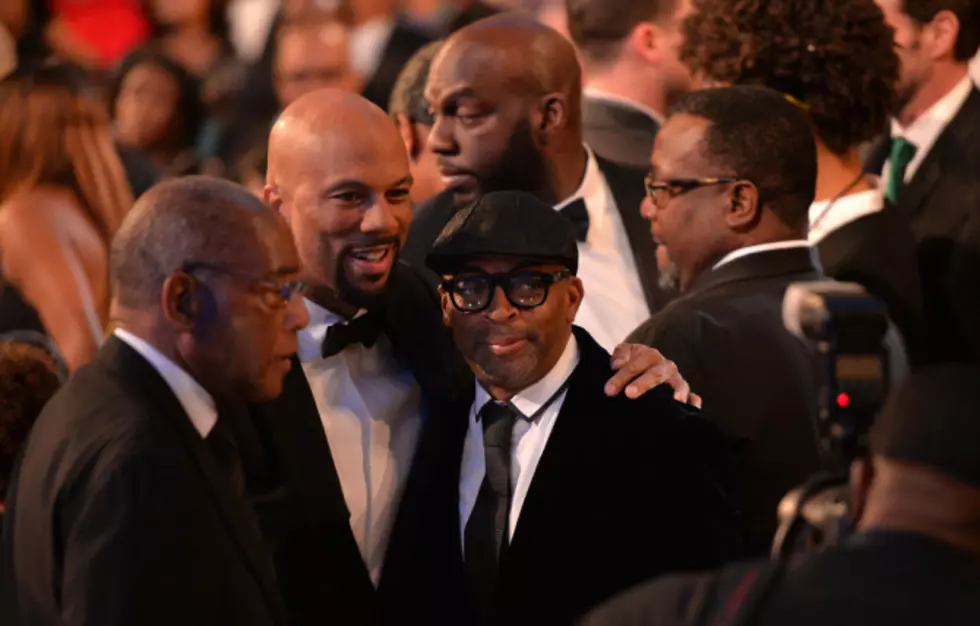 Kanye West and Common May Be in Spike Lee's New Movie 'Chiraq'
Getty Image
Spike Lee is looking to cast Samuel L. Jackson, Jeremy Piven, Common and Kanye West for his next movie titled Chiraq. TheWrap reports that the film will be for Amazon Studios. There's very little details reported on the movie. The film will presumably center around Chicago and its well-documented troubles with gun violence. The term "Chiraq" became synonymous with the city.
Common and West are both from Chicago. 'Ye recently moved from his longtime agent Cara Lewis and CAA to United Talent Agency (UTA). He's reportedly looking to increase his profile in the feature world. He had a cameo in Anchorman 2 and has a role in Ben Stiller's Zoolander sequel. Common recently won an Oscar for best original song with
"Glory" for the movie Selma. He also co-stars in Jaume Collet-Serra's new movie Run All Night. He is repped by CAA.
The Chicago Tribune reports that Lee was in Chitown back in January conducting research with the help of St. Sabina pastor Rev. Michael Pfleger.
"Thanks to Director/Actor Spike Lee," Pfleger wrote on his Facebook page. "Who spent the day at St. Sabina yesterday talking and interviewing....People who cover the violence, Principals who deal with violence in and around their schools, Brothers from the Blocks who live in it every day and Parents who have lost their children to Violence.....He spent the day from early morning till late in the night....listening and asking questions to try and get a deeper understanding of the plague of violence. Thanks Spike for caring and wanting to understand."