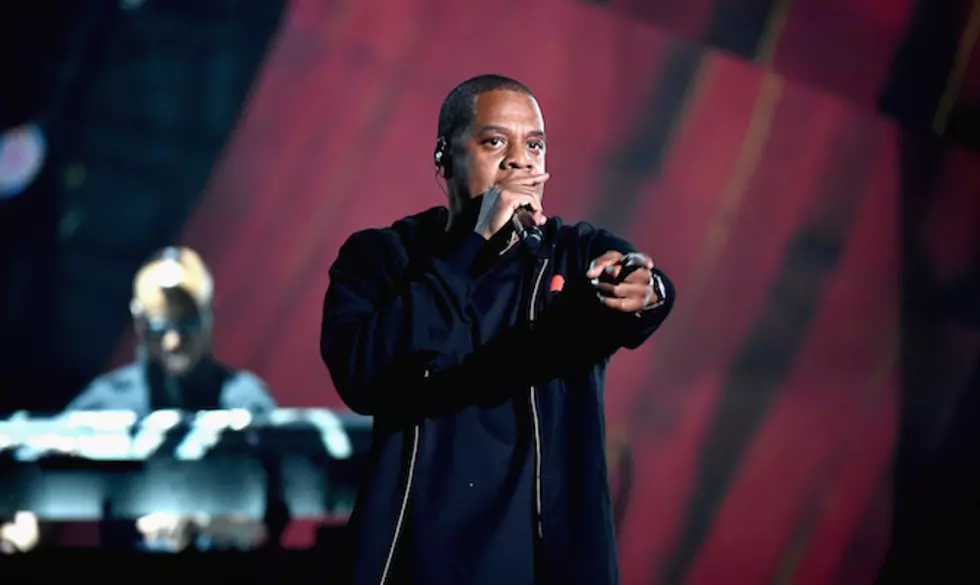 Songs We Want to See Jay Z Perform at B-Sides Concert for Tidal Users
Photo: Getty Images
Since becoming hip-hop's most in-demand performer, Jay Z has toured the world performing his extensive catalog of hits for his legion of fans. As his performance fee and concert attendance has grown, Hov's performance has more or less stayed the same with nothing but the hits dominating his setlist. A more clean cut Jay dropped some of his more explicit songs—even going as far as performing an edited version of "Money, Cash, Hoes"—and ditched his longtime hypeman/right hand man Memphis Bleek for Beyoncé.
Anyone who has caught Jay Z live sometime in the last five years has been treated to nothing but chart toppers and radio smashes, but for the die hard fans who continue to pump out money every time a tour is announced, the evenings have become monotonous. That's what made Jay Z's announcement of a "B-Sides" concert earlier today so intriguing.
In November of 2003, during his "retirement phase," Hov packed out Madison Square Garden to celebrate his career and the release of The Black Album. Joining Jay on stage that night was Memphis Bleek, Beanie Sigel, Beyoncé, Foxy Brown, Mary J. Blige, Missy Elliot, Twista and Pharrell amongst others. In October of 2004, one night after R. Kelly bailed on the "Best Of Both Worlds" tour, Jay threw a star-studded concert at MSG featuring T.I., Busta Rhymes, Diddy, Ma$e, Black Rob, Mariah Carey, Usher, Method Man and Redman and a host of other acts who happened to be in town.
Will the privileged fans on hand get a chance to see a Roc-A-Fella reunion or any special guests during the "B-Sides" show? Who knows but the possibility of someone popping up during songs that carried Jay Z's career from 1996-2005 is what has this show oozing with potential.
While pondering the possibilities, the XXL staff came up with a list of deep cuts that we would love to see Jay Z perform during the "B-Sides" show. Peep them here—Peter Walsh
"Dynasty Intro" (really every intro)

Timbaland "Lobster & Scrimp"