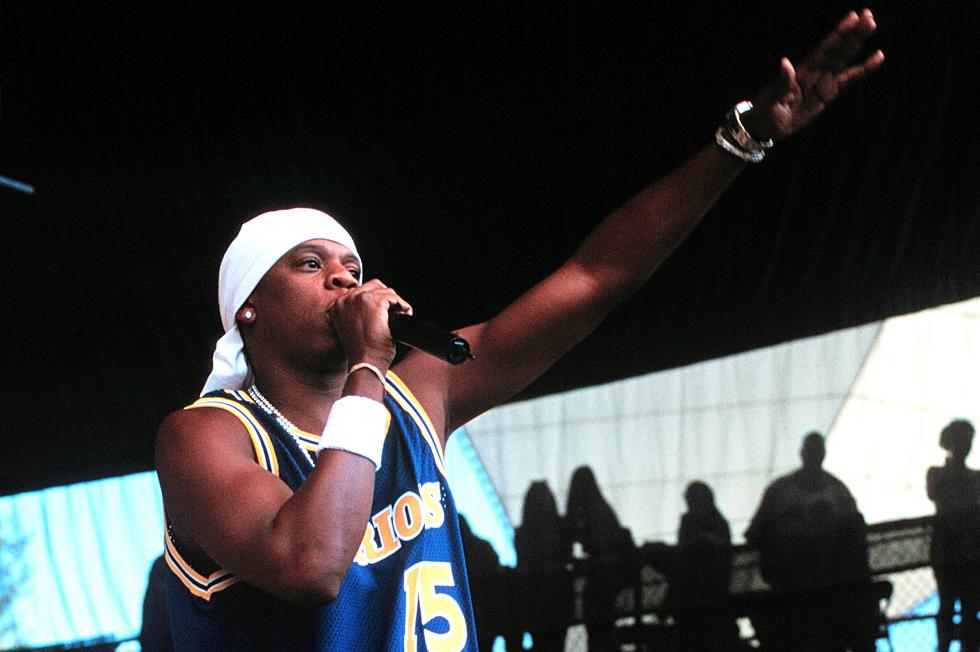 Jay-Z Shares Playlist of Songs That Inspired New '4:44′ Album
Tim Mosenfelder, Getty Images
Not only did JAY-Z drop his new 4:44 album exclusively on Tidal Friday (June 30), but he also shared a playlist of songs that inspired the LP. The tracklist includes songs from Playboi Carti, James Blake, Boogie Down Productions and Camp Lo as just a few examples of inspirations for Hov's 13th solo studio album.
Listen to the playlist below via Tidal.
Songs That Inspired JAY-Z's New 4:44 Album
1. Marvin Gaye - "What's Going On"
2. Prince & The Revolution - "Purple Rain"
3. Bob Marley & The Wailers - "One Love / People Get Ready"
4. Bob Marley & The Wailers - "Them Belly Full (But We Hungry)"
5. Playboi Carti - "Magnolia"
6. Camp Lo - "Luchini AKA This Is It"
7. Michael Jackson - "Rock With You"
8. Shuggie Otis - "Aht Uh Mi Hed"
9. Boogie Down Productions - "Criminal Minded"
10. Jimi Hendrix - "Bold as Love"
11. Nina Simone - "Wild is the Wind" (Live in New York, 1964)
12. James Blake - "Retrograde"
13. Ms. Lauryn Hill - "Ex-Factor"
14. Brazilian Girls - "Don't Stop"
Here's a Ranking of Every JAY-Z Album