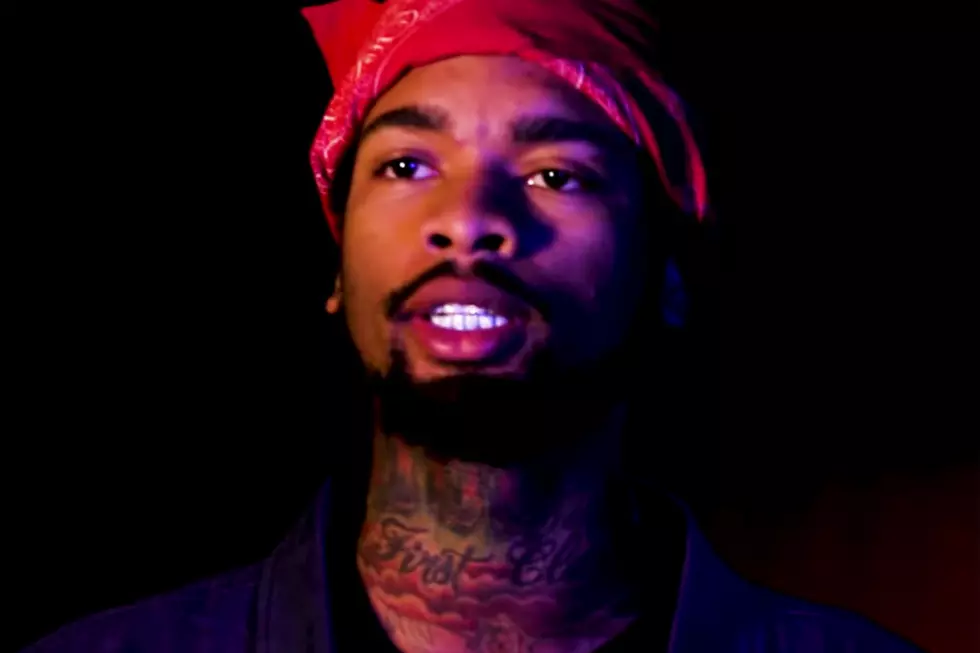 Slimesito Stacks His Benjamins and Catches Plays in New Freestyle
XXL
Georgia has been a breeding ground for talent for a minute. The home base for trap stars and legends like Lil Baby, Future, T.I., OutKast and so many others continues to introduce hometown heroes to the world. Emerging out of Clayton County, Ga., Slimesito, is currently aiming to reach legendary status. Responsible for 2018's Scarface Sito and El Slimelord, along with Kold Blooded and Mafioso, which both dropped in 2019, the 20-year-old newcomer has started to build a reputation for going brazy on tracks like "Old Guwop," the Pi'erre Bourne-produced "Revenge" and "Same Shit." Repping his Jurassic Park neighborhood, Slimesito gets in beast mode for XXL's What I Do series..
"Still catching plays in apartments/You is not from the projects/I'm with some niggas that like to start shit," raps the "Queen Latifah" rapper, who is always ready to set it off.
Over the summer, Slimesito teased his followers on social media that it was, "Almost time for another project." The Down South rapper with a couple of 2019 releases already under his designer belt tells XXL that his forthcoming mixtape will feature "a lot of hardcore music," as well as production from EVK95. According to him, the project that he promises will be a fan-favorite will be inspired by his boss moves. "I look at myself as a jefe, as a boss," admits the "Muslim" artist. "That's what the title stands for."
Check out Slimesito, who pops out on K$upreme's "Rasta" from this year's Sorry 4 Da Flex 2, kick a freestyle about stacking his Benjamins, his flooded wrist and riding with the sticks in the video below.
See Every XXL Freshman Cover Since 2007