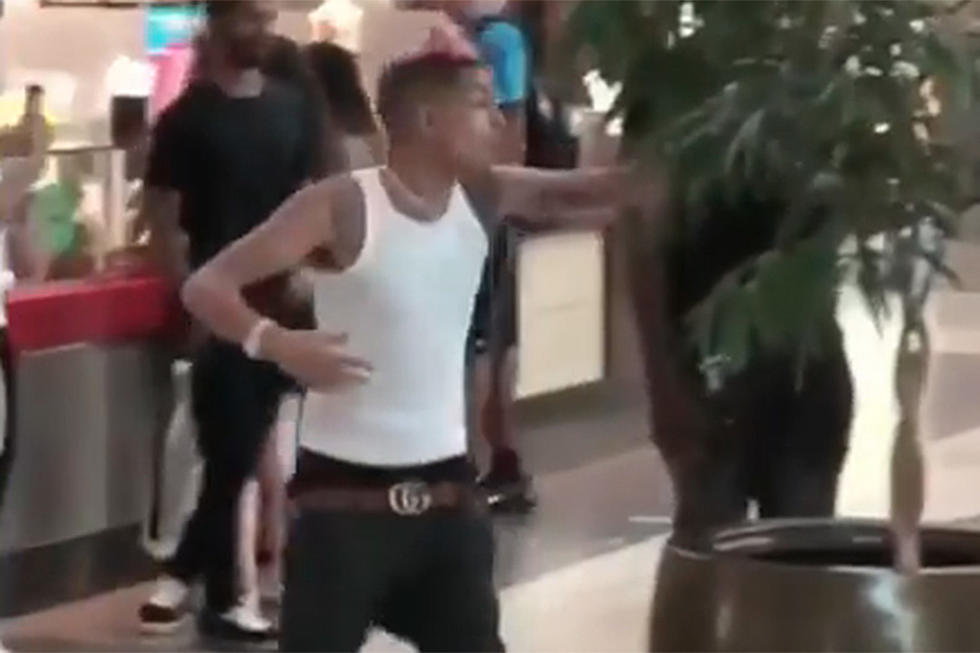 Skinnyfromthe9 and Squidnice Nearly Come to Blows at New Jersey Mall
Real Media via YouTube
Tensions between Skinnyfromthe9 and Squidnice nearly came to a head last week after the two rappers encountered one another at a local New Jersey area mall.
In footage captured, on Thursday night (June 14), the two rappers are seen having an heated exchange of words in the food court of the Bridgewater Commons Mall. Throughout the clip, Skinny apparently grows frustrated and motions for Squidnice to take the matter outside. Despite the "Craccen" rapper remaining relatively calm during the ordeal, two members of his entourage can be seen coming to blows with Skinny's crew at the 21 second mark.
The altercation eventually spilled into the mall's parking lot with claims of gunfire being the result, NJ.com initially reported. While the threat of shots fired has yet to be confirmed, authorities are looking into what may have led to the incident. Neither Skinny or Squid have yet to comment on the matter, leading more to the speculation behind their presumed beef.
Their grievances aside, Skinny and Squid have been making quite a name for themselves with their respective musical offerings. Nearly two weeks ago, both burgeoning rappers dropped off new visuals to complement recent releases. For Skinny, the 808-laced single "Space" found him taking on a trippy alternate reality. Squid, on the other hand, gifted fans with a vibrant visual for "Watch How U Talk."
Take a look at the footage of Skinnyfromthe9 and Squidnice nearly coming to blows below.
See New Music Releases for June 2018