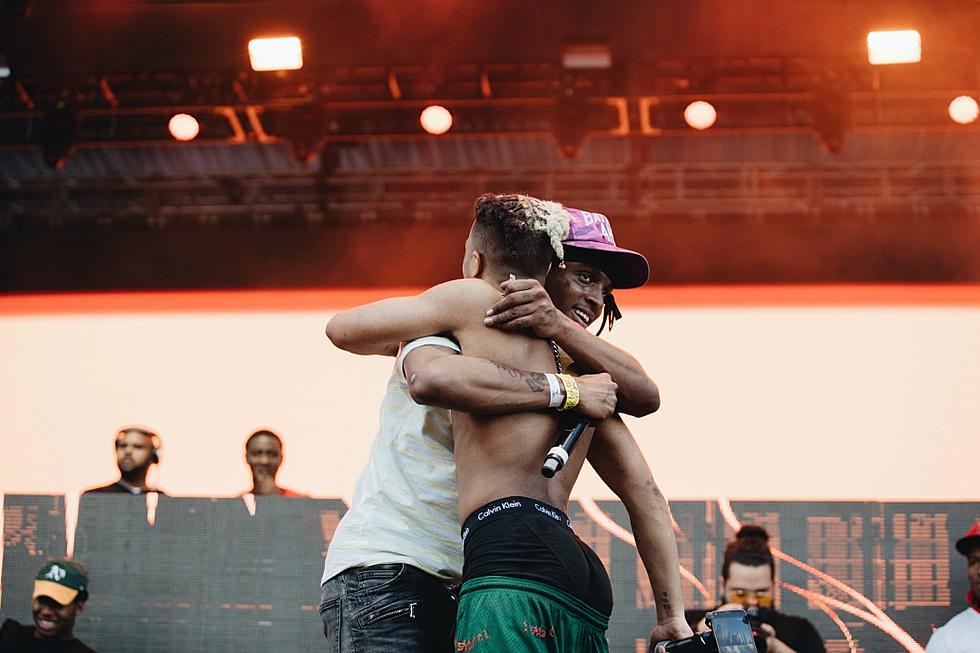 Ski Mask The Slump God Says He's Got Love for XXXTentacion But Had to Distance Himself From Friendship
@theinfamousjc
He says he's still got love for the controversial rapper, but he's distanced himself from X because he wants his own distinguished brand. "[I'll] always love that alien-looking nigga named XXX, but I have to distance myself because it's like nobody would see me as an individual rapper if I don't," Ski revealed. "On top of that, that nigga crazy as hell."
Ski also posted a picture to his Instagram Stories today (Oct. 31) that appears to allude to his separation from X. "This is a person who has before threaten [sic] my whole family told me I was supposed to be sacrificed on some crazy shit so no i didn't just separate myself for no reason," he wrote in the picture.
The social media back-and-forth between X and Ski has shed some light on a rift many fans might not have even known existed. We hadn't really seen them together since their time touring, but there wasn't necessarily an outward reason to think they weren't on good terms.
X's video adds to what's been a fairly steady stream of erratic behavior. During a recent Instagram Live session, the 19-year-old touched on his frustrations with Ski.
"It was a lack of appreciation on his end, not because of me," he explains. "I guess just from a business perspective. But he put a business perspective before a personal relationship, and I've been with him as a friend and as a brother for a very long time. I mean, it's just on some other shit to be honest. It's not on anything I've done wrong. I can't even say I've done anything to him, and I wouldn't go on the Internet and express that if I didn't care about the relationship, but you already know how it goes. They use you to where they wanna go and then part ways. And I've been used a lot if you haven't noticed."
Check out Ski's response to X's comments below.
See Behind-the-Scenes Photos of XXXTentacion at the 2017 XXL Freshman Shoot