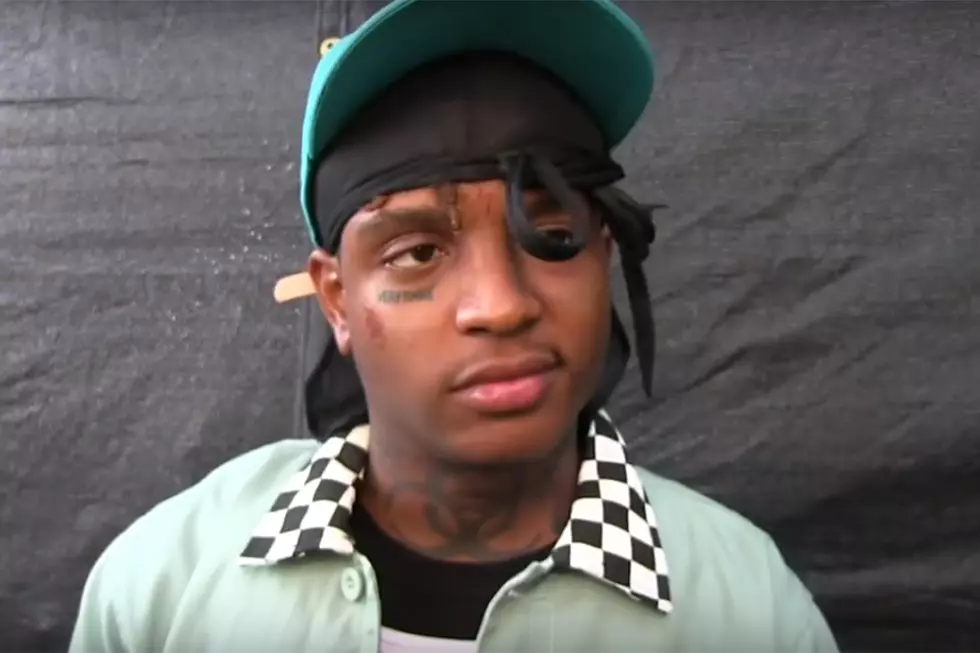 Ski Mask The Slump God's Dad Is a Rapper From Florida
NardwuarServiette via YouTube
Ski Mask The Slump God isn't the only person with musical talent in his family. During a new interview with Nardwuar that was posted on Tuesday (June 12), the 2018 XXL Freshman revealed his father is also a rapper.
According to Ski, his dad is a rapper from Florida who goes by the name Sin City. While YouTube searches don't bring up any Florida rappers with the name, Ski Mask describes his father as a "lightskin-ass nigga but he's savage as shit."
The "DoIHaveTheSause?" rapper also says his dad's career as a rapper took him pretty far but he currently still lives where Ski Mask grew up. "He went pretty far but he's still like just in the streets now," he said. "He still lives in the same place that I lived when I was child, but that's what he likes."
Footage of the two rapping together was also posted online and features Juice Wrld spitting, "I'm all out like rockets, no James Harding/Go harder than the hardest, I'm the hardest," as Ski Mask bounces along.
Check out Ski Mask The Slump God's interview with Nardwuar below.
Check Out the 2018 Hip-Hop Music Festivals You Need to See