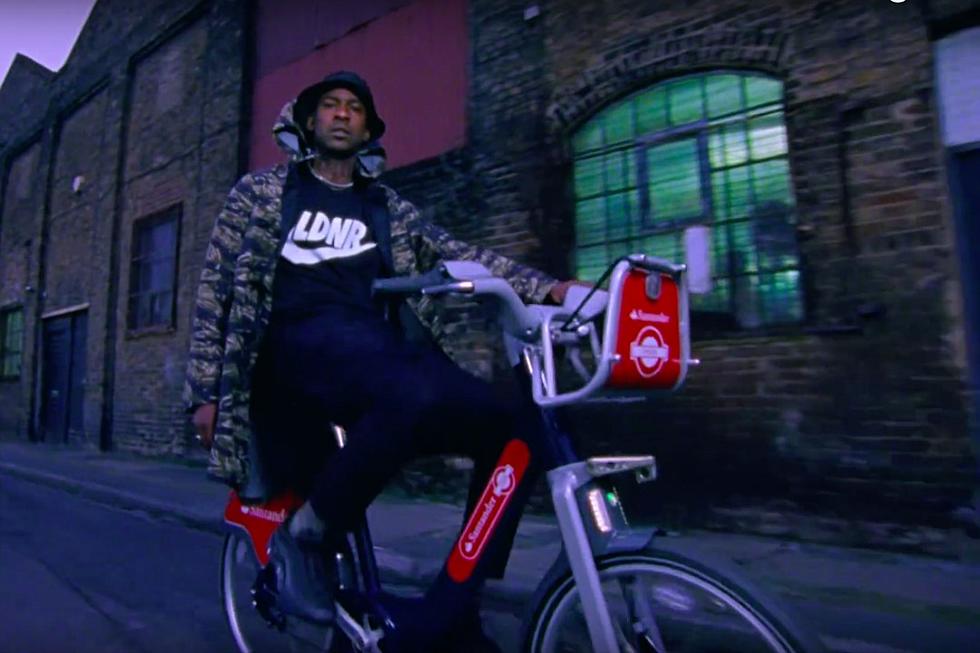 Skepta, Giggs and Big Shaq Rep London in New Nike Ad
Nike
Recently, the iconic sportswear brand unveiled a new commercial from their Nothing Beats a Londoner ad campaign, a clip that combines the three celebs, elite athletes and fragments of Skepta's "Shutdown." Soccer pros Harry Kane, Eden Hazard and Alex Iwobi all appear in the new ad, as well as track stars Mo Farah, and sprinter Dina Asher-Smith. All together, it's pretty much perfect.
The advert, which begins with Skepta speaking on the phone while posted up in a corner store. It's his comment that spotlights the difficulties athletes have to face on a day-to-day.  These obstacles include travel, inclement weather and the potential for injury. Yikes.
For his part, Big Shaq adds in his own comedic stylings, grossly exaggerating all of the difficulties he's got to face as a rugby player. Giggs makes an appearance in a barbershop where Big Shaq makes his boasts.
If you didn't know, Skepta won the 2016 Mercury Prize for his Konnichiwa album, and has been riding that wave well into the realm of international stardom. Big Shaq, meanwhile, delivered one of 2017's funniest moments with his hilarious "Mans Not Hot" freestyle. For his part, Giggs pushed his buzz to previously unseen heights by popping up on Drake's epic More Life cut, "KMT." 
All three personalities are clearly prospering, and this new Nike ad is just another sign of that fact.
Peep the new commercial for yourself below.
See New Music Releases for February 2018