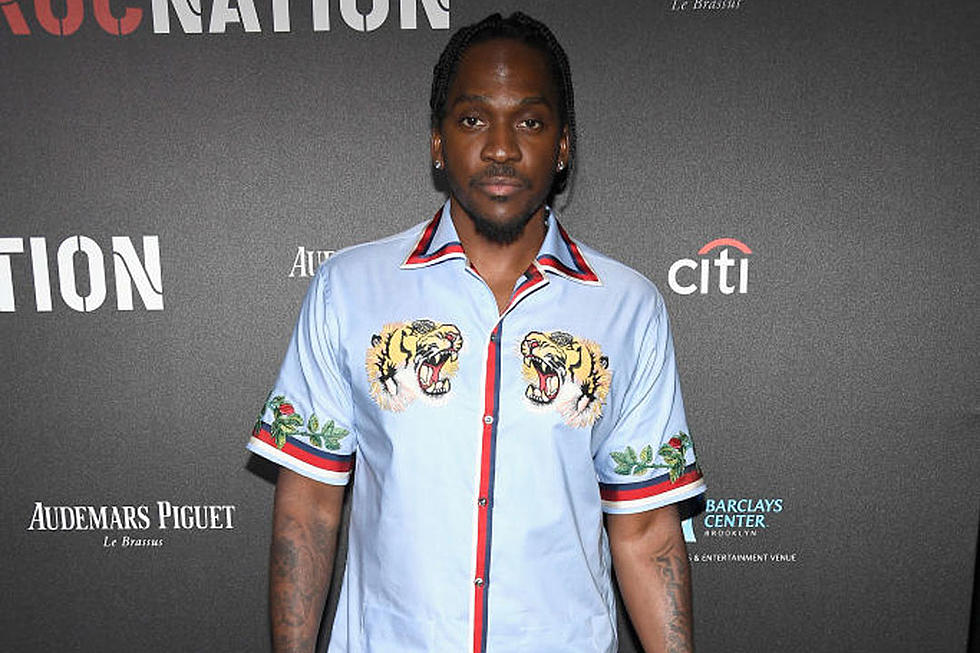 6 Most Vicious Disses on Pusha-T's "The Story of Adidon"
Frazer Harrison, Getty Images
On Tuesday (May 29), the longtime feud between Pusha-T and Drake escalated when the Daytona rapper dropped his "Duppy Freestyle" reply, "The Story of Adidon." A scathing diss directly aimed at Drizzy, the track finds Push spitting vicious lines about the Toronto rapper over Jay-Z's "The Story of O.J." beat.
Rapping for nearly three minutes, Pusha-T holds no punches, mentioning Drake's father and mother by name and also rapping about Drake's longtime friend and producer Noah "40" Shebib's battle with multiple sclerosis. But perhaps the most shocking claim in "The Story of Adidon" is Push alleging that Drake had a baby with former pornstar Sophie Brussaux.
Although Drizzy has yet to respond to Pusha's latest diss, the G.O.O.D. Music president has no plans of stopping this summer, revealing toward the end of the track that he has more disses ready. "Surgical Summer, Volume 1/We gon' take this slow/We just gon' peel it back layer-by-layer," Push says.
The rapper previously discussed his readiness for battle in an interview with Vulture, telling the publication, "I'm ready for everything that comes with it. Everything. And we gonna deal in truths... My truth was questioned, and I'm gonna deal in truths all summer long."
While we wait for Pusha's next song, check out his most vicious bars from his latest diss below.
Drake's Struggle With His Identity

"Confused, always thought you weren't Black enough/Afraid to grow it 'cause your 'fro wouldn't nap enough"

Pusha-T Claims Birdman Is Taking Drake's Money

"Even though you're multi, I see that your soul don't look alive/The M's count different when Baby divides the pie, wait"

Noah "40" Shebib's Battle With Multiple Sclerosis

"OVO 40, hunched over like he 80, tick, tick, tick/How much time he got? That man is sick, sick, sick"

Drake's Father Leaving Him at a Young Age

"You mention wedding ring like it's a bad thing/Your father walked away at five, hell of a dad thing/Marriage is somethin' that Sandi never had, Drake/How you a winner, but she keep comin' in last place?"

Pusha-T Alleges Drake Has a Secret Child With a Rumored Porn Star

"Since you name-dropped my fiancée/Let 'em know who you chose as your Beyoncé/Sophie knows better, ask your baby mother/Cleaned her up for IG, but the stench is on her/A baby's involved, it's deeper than rap/We talkin' character, let me keep with the facts/You are hiding a child, let that boy come home/Deadbeat mothafucka, playin' border patrol, ooh/Adonis is your son/And he deserves more than an Adidas press run, that's real/Love that baby, respect that girl/Forget she's a porn star, let her be your world"

Drake's Father, Dennis Graham's, Suit Game

"Monkey-suit Dennis, you parade him/A Steve Harvey-suit nigga made him"