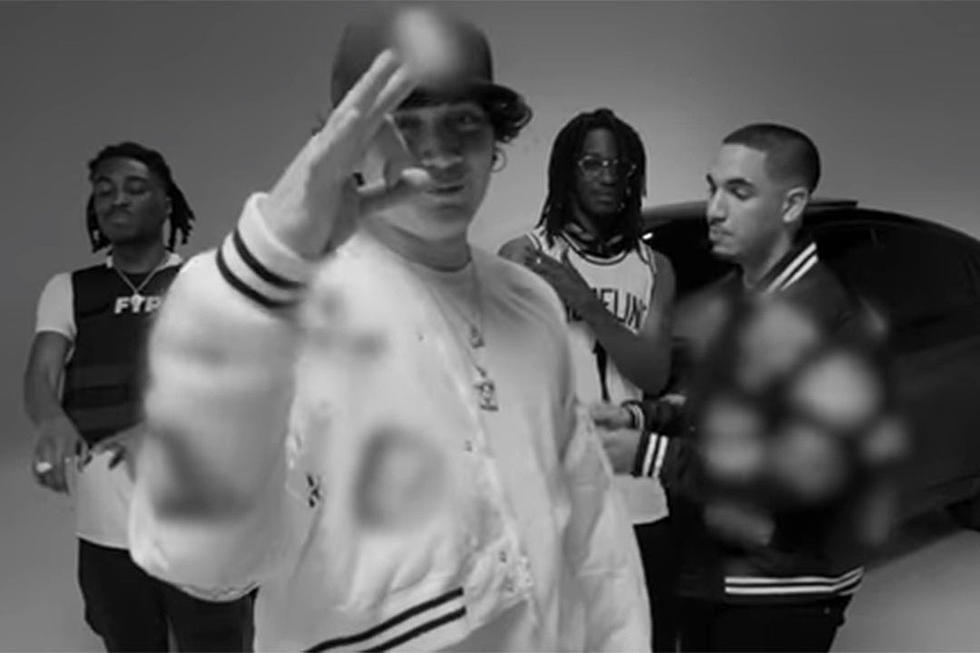 Shoreline Mafia Ball Out in New Video for "Musty"
Shoreline Mafia via Youtube
The burgeoning California rap collective released the original "Musty" video back in 2017, after finding viral success on the internet. That visual has since accumulated over 15 million views to date on YouTube.
In their fresh, new clip, Ohgeesy, 24, anchors the Ron Ron The Producer beat by holding down the chorus and opening verse, setting the tone for what's to come. The eldest of the group flexes with the rest of the squad while spitting bristling rhymes in and out of an exotic whip.
Fenix takes the baton from his fellow Los Angeles compatriot to finish off "Musty." The 22-year-old rhymer plays up his love for the purple drank throughout his extended assist. "Busting scripts with your bitch for the lean/I'm off a bean, I sip nothing that's clean/I got a Sprite, I'ma turn this shit pink/I pop a Percocet, pink like my drink," he rhymes while flashing stacks of cash.
The Mafia are gearing up to kick off their Still OTX Tour in Brooklyn today (May 10), before taking their talents down south for Rolling Loud over the weekend. The clique is also slated to perform at the Billboard Hot 100 Music Festival later this summer.
After delivering ShorelineDoThatShit to close out 2017, Shoreline Mafia have big plans in store for the rest of the year, including the release of their major label debut project.
Check out the new "Musty" video below.
See New Music Releases for May 2018