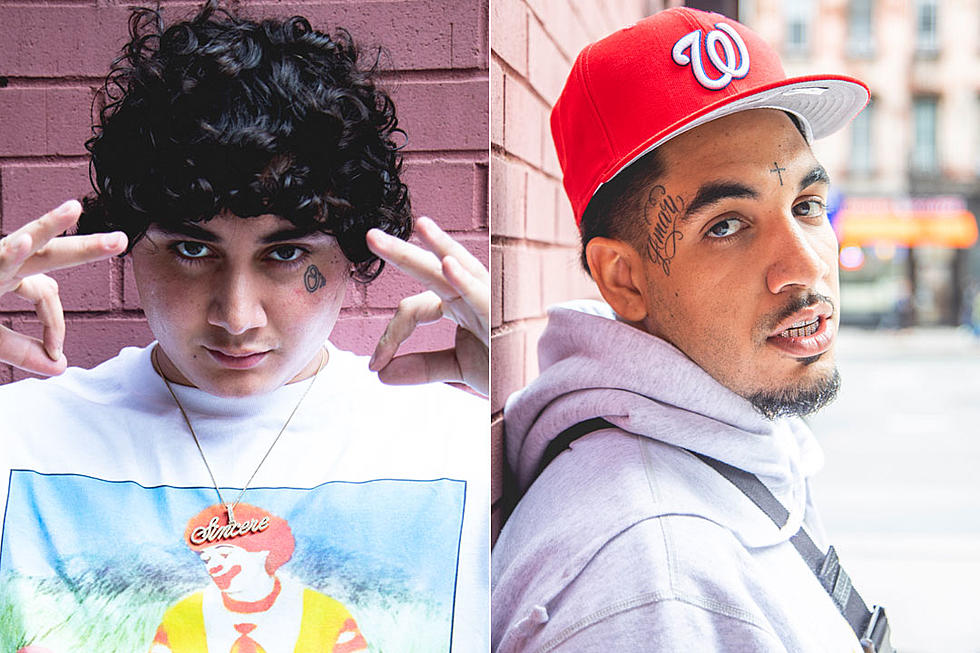 Shoreline Mafia Confirms Debut Album Arrives Early Next Year, Group Not Breaking Up
Ron Downes, Jr. for XXL
When Shoreline Mafia first launched as a collective in 2012, longtime friends Fenix Flexin and Ohgeesy didn't have a crystal ball to see what lies ahead seven years into their wavy future. After connecting with Rob Vicious and Master Kato to officially form Shoreline Mafia as a rap group in 2016, the fearless foursome made some big waves on the West Coast with songs like their breakout hit "Musty" and their ShorelineDoThatShit project. Now, with 2020 around the corner, Shoreline Mafia is preparing to release their debut album. Before the effort arrives, Fenix Flexin, 24, and Ohgeesy, 25, want to make it clear that Shoreline Mafia is still a full-fledged group, not just two members.
Though Fenix and Ohgeesy will embark on their 25-city Paid in Full Tour without Rob Vicious, 21, and Master Kato, 25, later this month, Shoreline Mafia are still going strong. "It's four people," Fenix confirms of the members in the group. "We figuring it out."
"Yeah, it's all like everyone is starting to do they own individual shit," Ohgeesy adds. "Like Rob actually had his own solo shit, even before. So he dropped his shit, that's what "Bands," "Bands" just went platinum. So, we all just like, it's a group, but we all gon' work on our individual shit as well."
Their latest group project, Party Pack 2, finds Fenix going solo on the AceTheFace-produced track "Fell in Love," Ohgeesy teaming up with Fenix for "Wings," produced by D.A. Doman, and Rob for "Caribbean," and a bunch of collaborations with Warhol.$$, Curren$y, 03 Greedo and Drakeo The Ruler, among others, are featured. However, one artist missing is Master Kato.
"Master Kato not on Party Pack 2, that don't mean he not a part of the group," Fenix reminds. "You can expect him to be on... the album, you know what I mean. We got collabs coming. I got couple songs in the cut with him, we finna drop soon. So yeah, don't get it fucked up, y'all know what time it is."
The Shoreline Mafia debut album, set for release at the top of next year, will feature some of the usual suspects like Ron-RonTheProducer and AceTheFace in addition to new producers the group is keeping under wraps for now. "That shit about to be crazy," Ohgeesy says. "It's about to take us to the next level. We definitely finna elevate." Fenix also promises more bangers and new sounds to come.
As Fenix Flexin, Ohgeesy, Rob Vicious and Master Kato make a name for themselves amongst the West Coast rap groups like N.W.A and Cypress Hill that came before them, they're striving to leave behind a storied legacy in the game. "The legacy I want to leave behind is we gone be the biggest group of all time and, shit, we gon' be individually recognized as some big-ass artists, you feel me?" Fenix declares. "We are going to be doing our thing out here for a minute. We just getting started." Take note.
Watch Shoreline Mafia members Ohgeesy and Fenix Flexin give details on their upcoming debut album, confirm the group is not breaking up and more in the interview below.
Read 10 Wild Stories That Took Place During Hip-Hop Tours