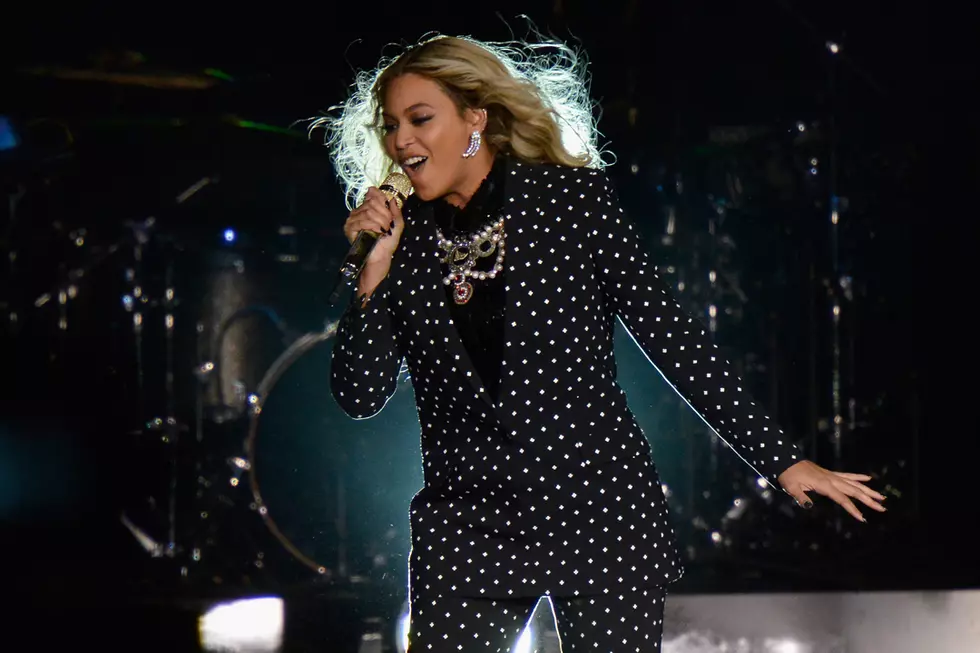 Roc Nation Artist to Join Beyonce for 2017 Coachella Performance
Duane Prokop, Getty Images
Even though she's got a pair of buns in the oven, Beyonce still has plans to slay her headlining set at Coachella 2017 this year—and she's bringing all star reinforcements with her. Less than a week after Jay Z and Beyonce revealed they were expecting twins, TMZ reports that the show will definitely be going on this April thanks to a little help from two guest appearance artists.
According to reports, one of the guest performers is from HOV's own entertainment roster Roc Nation while the other is from a different label, but still close to Beyonce's camp. These guests have already blocked off their schedules and arranged travel and lodging plans for the Indio, Calif. gig, so it's 100 percent happening. Now all that's left is to guess who Bey's guest stars will be.
Could Jay himself be making a surprise appearance onstage to support his with-child wifey? It wouldn't be the first time the power couple linked up onstage. Or maybe it's the unsigned people's champ Chance The Rapper? He does affectionately refer to Bey and "Auntie Yonce" and has yet to perform with her live. Make your bets early.
When The Carters initially announced the pregnancy earlier this week, the Internet exploded with enthusiasm. As Beyonce's steadfast fandom, better know as the Beyhive, began to inundate social media with excitement and due date speculation, some festival ticket holders became worried that Bey would cancel her 'chella set due to her physical state. While this new development is good news for anyone who wanted to see Bey in the flesh, don't expect the "Formation" singer to go full out with the dance moves as it's estimated the singer will be in her third trimester by April.
7 Rappers With Twins or Triplets