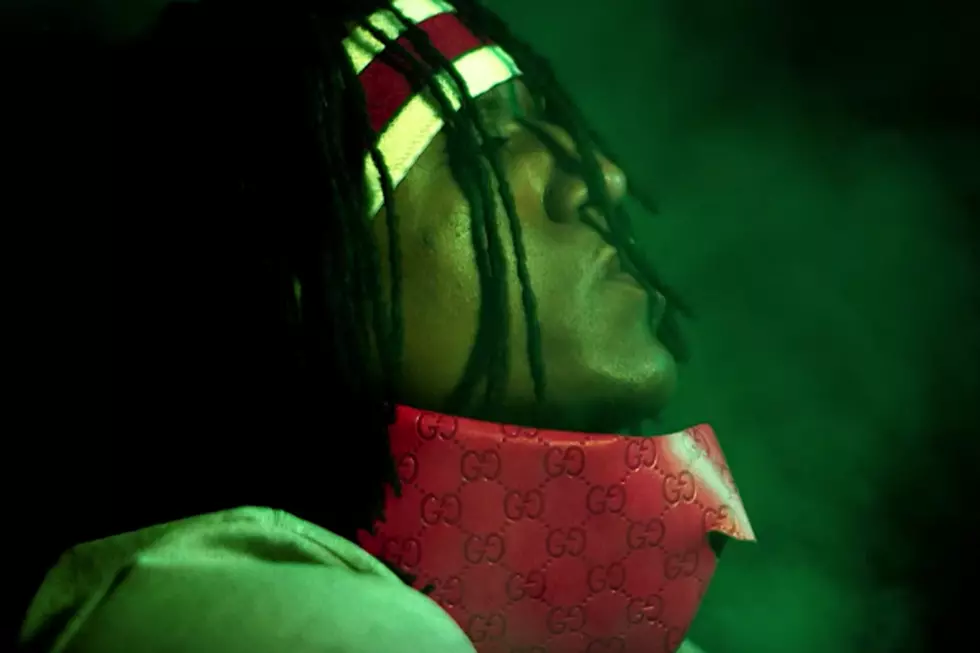 Rico Recklezz Fights His Demons in "Jail Thoughts" Video
WORLDSTARHIPHOP via YouTube
Chicago rapper Rico Recklezz has been hard at work, churning out new music and videos over the last few months. His latest is "Jail Thoughts," a walk through his mind and some of the things he's been dealing with.
The Kabron-directed footage consists of Rico Recklezz in a darkened room, masked up. The scene is smoky, and switches from green lighting to red lighting, intermittently. Through it all, Rico energetically acts out every bar, venting his frustration.
Rico kicks the song off on a spiritual note. "God is good all the time, all the time, God is good/Shit, I ain't gotta go to church, I pray up in the hood," he spits. He goes on to admit he's been betrayed. "My niggas turned they back on me, just like I knew they would/Niggas plot on me, they prolly kill me, if they could," he rhymes.
While he had a minor rap beef on his hands in the past, he went on to release his own full-length project. In November of 2016, Recklezz and Soulja Boy got into a dust-up, due to Rico defending Lil Yachty. The issue was squashed soon after. In December of 2017, Rico released his 15-track mixtape, Big Recklezz.
Watch Rico Recklezz's "Jail Thoughts" video below.
See New Music Releases for February 2018