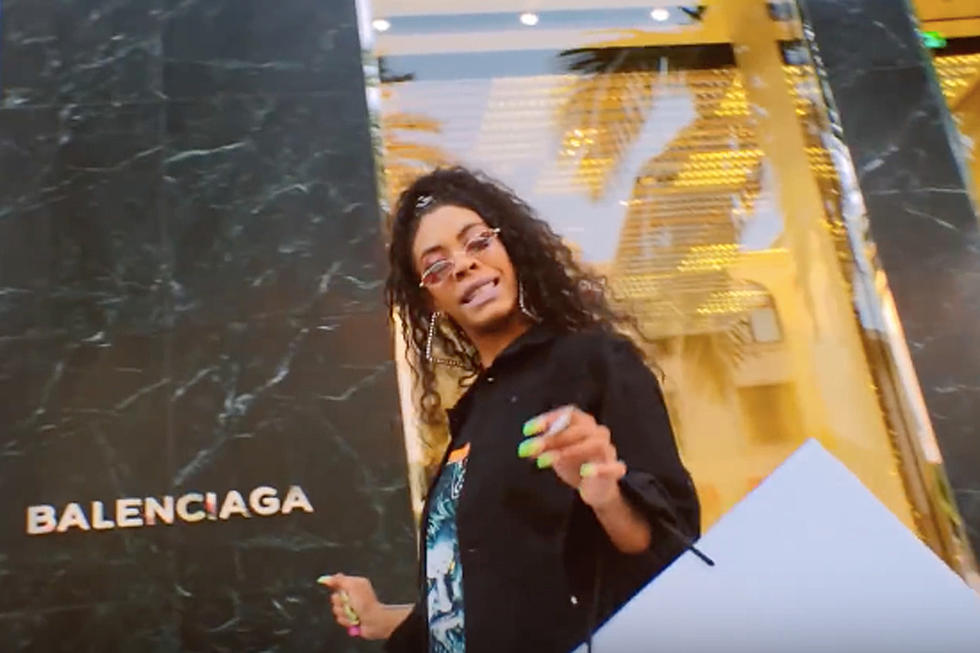 Rico Nasty Heads on Expensive Shopping Trip in "Pressing Me" Video
Rico Nasty via YouTube
With her powers of effortless condescension and a flat-out knack for making bangers, Rico Nasty has a lot going on, and she puts all of these qualities to use in her new Jack Dalton-directed video for "Pressing Me."
In the video, released on Thursday (July 19), the Maryland product sits among some flowers as she soaks up a summer day and taunts pretty much any woman with a significant other. If you've got a man, chances are he's already approached Rico—at least, if you let her tell you the story.
"Get your baby mama, she got deep throat/Hey, shoot my shot like a free throw/Designer book bag, full of pre-rolls (yeah)/I got your boyfriend inhaling my weed smoke/He buy me the shit he couldn't get you though," she raps casually, letting listeners know their love interests aren't safe.
After kicking back in some surely expensive attire, Rico makes her way to an expensive shopping plaza where she cops an abundance of designer gear. At one point, we see her clutching bags outside of a Balenciaga store. If you let her lyrics tell it, she isn't the person that copped the stuff, either. Welp.
Here's the Ultimate Guide to Rappers With Acronyms in Their Name