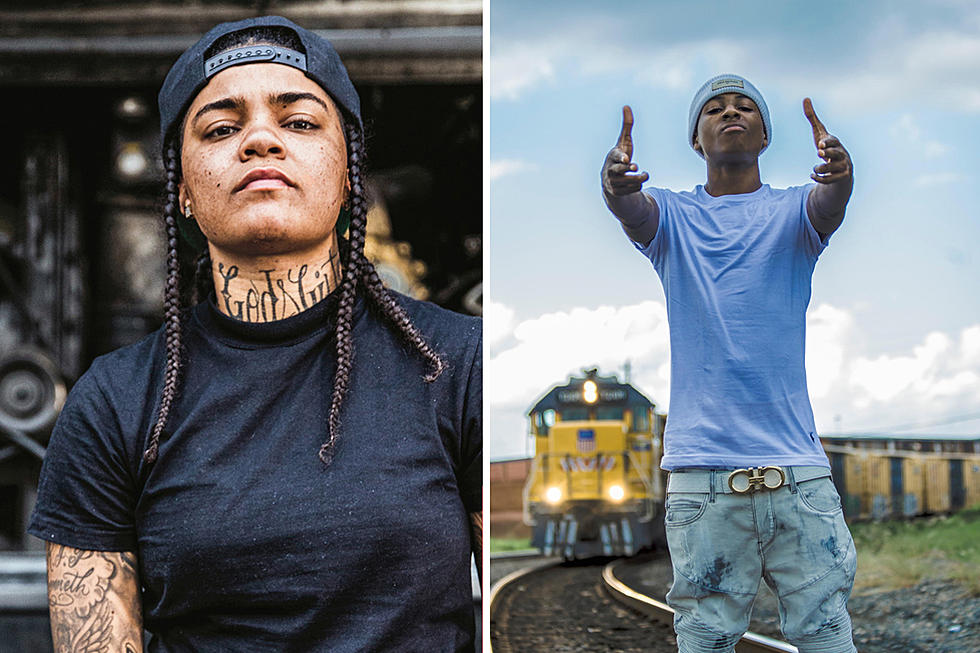 18 Buzzing Hip-Hop Artists Share the Music That Changed Their Life
Michael Fequiere for XXL / Good Money Global
Hip-hop is a powerful tool. Despite artists being from different races and ethnicities, living in the old school and new and even speaking a variety of languages, the rap game is one of the ways to connect people across multiple boundaries.
This is a genre that can inspire anyone to do great things and lead them down a path to success. Just look at how the Internet has helped many rappers create a fan base by engaging on social media. With the 'net a vital platform in the music industry, it's becoming even easier for fans to find music online and get put on to their future favorite artists with the click of a button. As a result, they can stumble on music that can impact their lives for years to come.
In every rapper's coming-of-age story, there is a particular song or album that affected their life. Jay Z's The Blueprint did that for Nicki Minaj, Public Enemy's It Takes a Nation of Millions to Hold Us Back was the one for Nas and Dr. Dre's The Chronic impacted Kendrick Lamar.
We asked 18 buzzing hip-hop artists right now which album or song changed their life. From Young M.A to YoungBoy Never Broke Again to Ugly God and more, you'll be surprised at their answers above.