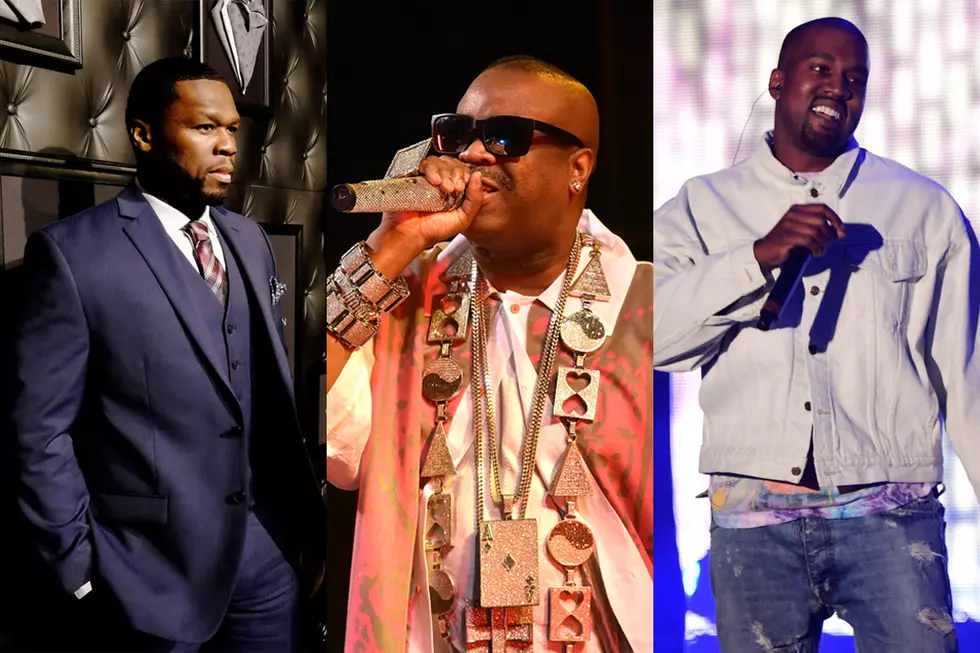 15 Rappers Who've Endorsed Hillary Clinton
Dimitorios Kambouris / Erika Goldring / Frazier Harrison, Getty Images
The 2016 presidential election is heating up and hip-hop is choosing their favorite to win the race.
While some rappers made their endorsements known early, more rappers than ever are becoming vocal with their picks for president once Barack Obama makes his departure from the White House. One of front-runners for the presidency is former Secretary of State Hillary Clinton. Clinton has a political career like no other candidate in the race. She was the First Lady from 1993 to 2001, when her husband Bill Clinton was elected. She was also the first female senator from the state of New York to be elected State Senator. She served as a senator from 2001 to 2009, and ran for president the first time in 2008, ultimately losing the nomination to Illinois State Senator Barack Obama.
Clinton then became Secretary of State under President Obama from 2009 to 2013. She is considered leaning on the fairly liberal side given her voting history. Fittingly so, Clinton is running on major platforms of campaign finance reform, criminal justice reform, specifically tackling the war on guns, pro-choice for women's reproductive rights and lowering college debt for students. Now that she's clinched the Democratic nomination, her biggest competitor come November is Republican nominee Donald Trump.
Rappers young and old, from Snoop Dogg and Slick Rick to A$AP Rocky and Bobby Shmurda, have been candid and vocal when endorsing Clinton, saying that it's time for a woman to get the job done. Since the 2016 Presidential candidates for both Democratic and Republican parties are putting in big bids, find out who in the hip-hop world is backing Hillary Clinton. Is your favorite MC on Team Hillary? Take a look in the gallery above.