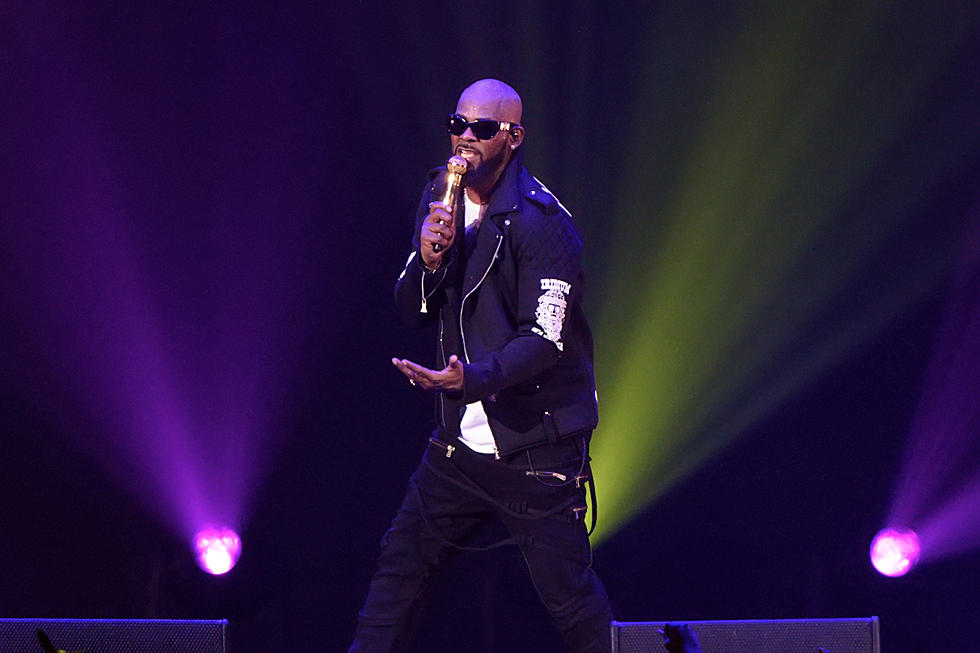 R. Kelly's Alleged Victims Open Up About Abuse in Lifetime's Docuseries 'Surviving R. Kelly' Trailer
Daniel Boczarski, Getty Images
R. Kelly's alleged victims have some intense stories to tell about their relationship with the veteran R&B singer, and Lifetime plans to air them all in their new docuseries Surviving R. Kelly.
After the premiere of the series in New York City was interrupted by a bomb threat, Lifetime delivers the first trailers for the six-hour program, which will air in a three-night event. Surviving R. Kelly features a handful of women who shed light on the abuse he allegedly subjected them to. R. Kelly's ex-wife Andrea Kelly, Jerhonda Pace, Kitti Jones, Asante McGee, Lisa Van Allen and singer Sparkle all appear in the docuseries.
"God, I can't take another day, I can't do this anymore," a tearful Andrea Kelly says while recalling life with her ex-husband.
In the second trailer, the alleged victims address the rumors that R. Kelly brainwashes his victims. They also detail the extreme mental and physical abuse he put them through during the span of their relationship.
"I finally realized it doesn't get better," says Andrea Kelly. "It gets worse."
This isn't the first time alleged victims of the top-charting artist, who was recently removed from Spotify's playlists after his controversial past was once again put in the spotlight. Back in May, both McGree and Jones opened up about their allegations of abuse and sexual misconduct like they did in past interviews. However, during their session with NBC's Megyn Kelly, both victims discussed how Kelly was controlling in the relationships.
"You would have to send a text message to one of his runners, just asking if you could go to the restroom, and they would relay the information to him," Jones said at the time. "You weren't free to walk throughout the house."
Watch the trailers for Lifetime's Surviving R. Kelly below.
See Photos of Rappers' Fashion Choices in 1997