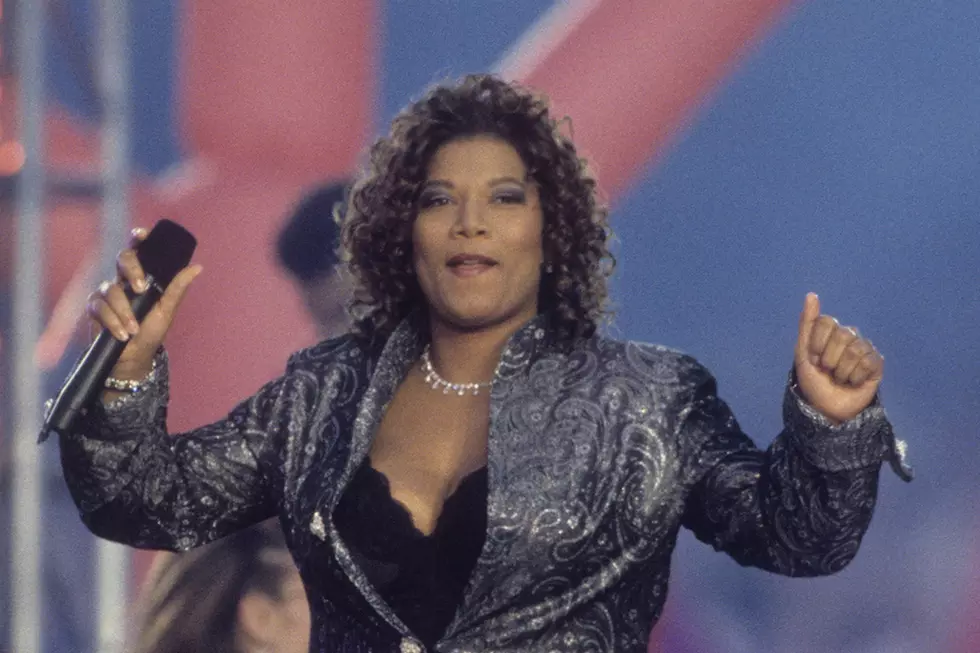 Queen Latifah Becomes First Rapper to Perform at Super Bowl – Today in Hip-Hop
Al Pereira/Getty Images/Michael Ochs Archives
XXL celebrates 50 years of hip-hop with this moment:
Jan. 25, 1998: On this day in 1998, Queen Latifah became the first rapper to grace the Super Bowl stage, which opened the door for hip-hop to come through and move the crowd.
Queen Latifah was among a bevy of performers selected for the halftime show during Super Bowl XXXII between the Denver Broncos and the Green Bay Packers at Qualcomm Stadium in San Diego, Calif. The halftime show was "A Tribute to Motown's 40th Anniversary" (the label was founded in 1959), and it featured performances from Motown legends Smokey Robinson, Martha Reeves and The Temptations, as well as the label's top acts at the time, Boyz II Men and Latifah.
When Queen Latifah, born Dana Owens, appeared on the Motown tribute, she performed "Paper," from her 1998 album, Order in the Court, which features her singing not rapping. The song also samples Marvin Gaye's "I Heard It Through the Grapevine," which was a gigantic hit for Motown back in 1967.
Her performance must have left a huge impression on NFL bosses because Latifah made two more Super Bowl appearances. The Grammy Award-winning rhymer performed "America the Beautiful" before the start of Super Bowl XLIV in 2010 and at Super Bowl XLVIII in 2014, respectively.
In an interview on A Late Show: Super Bowl Special with host Stephen Colbert that aired on Feb. 8, 2021, the rapper-actress said performing at three different Super Bowls was an amazing experience.
"It is like no other feeling in the world," Latifah described to Colbert. "I think most hip-hop artists would liken it to playing Madison Square Garden [in New York City]. But other than that, there's nothing that can compare to it."
As for her first Super Bowl performance in 1998, Latifah joked that she couldn't stand still and was so nervous she felt like she had to go to the bathroom one more time. Nevertheless, the "U.N.I.T.Y." rhymer recalled feeling like royalty rocking the Super Bowl halftime stage.
"You feel this sort of reverence in a way because you not only want to rock this song, or whatever performance you're gonna do, but you feel like you're an American and you feel like you're doing it in front of the world," she said.
Latifah's Super Bowl appearances allowed other rappers to deliver memorable performances on the famed stage, including Nelly, Diddy, Nicki Minaj, Black Eyed Peas, Missy Elliott, Travis Scott and Big Boi. And we can't forget Dr. Dre's February 2022 Super Bowl halftime show, featuring Snoop Dogg, Eminem, Kendrick Lamar, 50 Cent and Mary J. Blige.
Watch Queen Latifah Perform at the 1998 Super Bowl Halftime Show: "A Tribute to Motown" Below
Here Are the Many Times Nicki Minaj Gave Flowers to Other Women in Hip-Hop