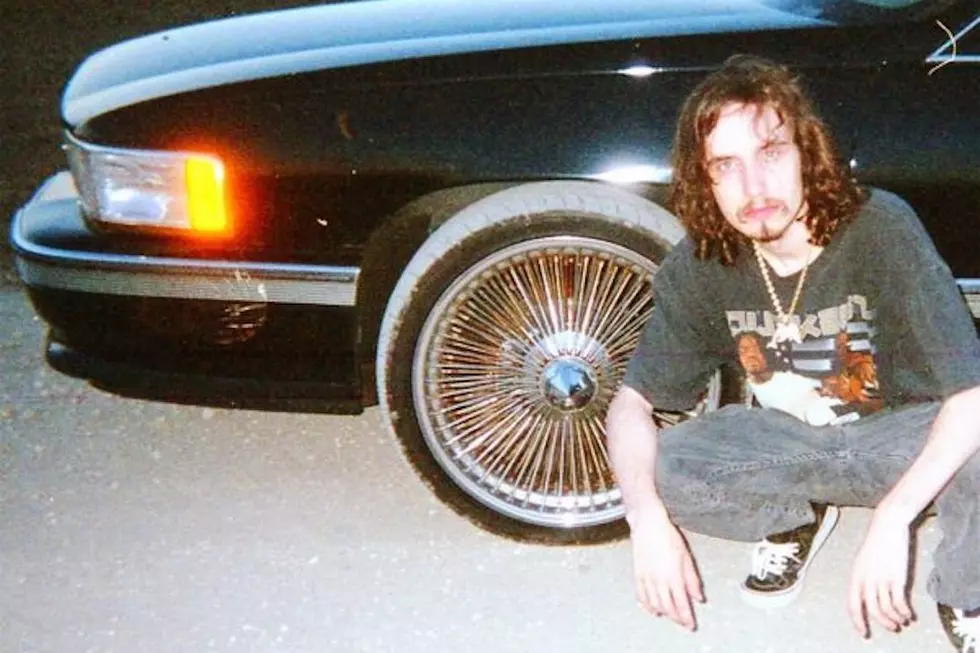 Pouya Shares Release Date and Tracklist for New 'Five Five' Album
Buffet Boys
The lengthy wait for Pouya's next project finally gets a proper countdown, as he finally unveils the official release date for his forthcoming Five Five album. Revealing that the studio LP will be dropping on March 5, the Miami rapper also unleashes the official tracklist.
Five Five will be coming to us in just a few short weeks and contains a total of 11 tracks, which Pouya revealed on Instagram. The project only features one guest artist from Night Lovell on Pouya's "Newport Gang" record, while the rest of the album has the Florida talent going solo in the spotlight, including his previously-released "Daddy Issues" and "Handshakes" tracks.
The "2000 Rounds" rhymer has earned a big buzz for himself over the last year or so, and he's been working hard on his own music, as well as collaborations with other rappers. Just last month, Pouya previewed an upcoming collab he has to come with J.I.D.
Take a look at Pouya's tracklist below to see what's to come on March 5.
Pouya's Five Five Tracklist
1. "Aftershock"
2. "Void"
3. "Daddy Issues"
4. "Weighing on Me"
5. "Five Five"
6. "Handshakes"
7. "Don't Bang My Line" Feat. Night Lovell
8. "Back Off Me"
9. "One Time"
10. "Voices"
11. "Suicidal Thoughts in the Back of the Cadillac Part 2"
See New Music Releases for February 2018