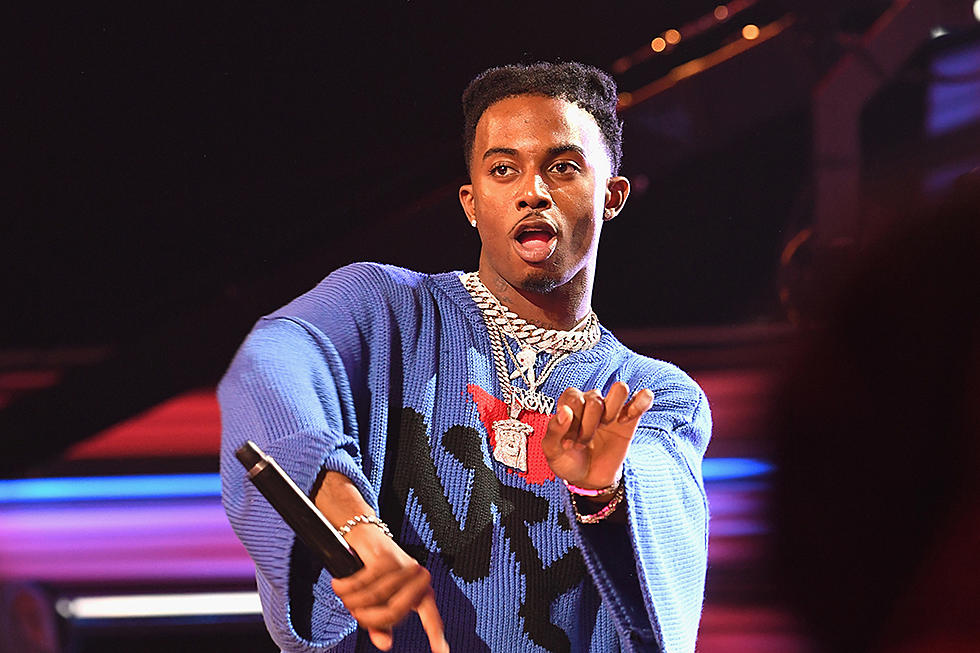 Playboi Carti to Open 'Die Lit' Pop-Up Shop in New York City
Paras Griffin, Getty Images
After hosting a Miami pop-up shop last weekend for his latest album, Die Lit, Playboi Carti brings his newest, exclusive set of merch up North for a special one-day pop-up in New York City this Saturday (May 19).
Opening tomorrow at New York renowned boutique Patron of the New, Playboi's Die Lit capsule features 15-brand new merch pieces, designed exclusively by the "Magnolia" rapper and acclaimed designer and director Artdealer. Comprised of a variety of items, Playboi's latest collection includes T-shirts, long-sleeve graphic tees, beanies, shorts and a hoodie. Graphics from Playboi's new merchandise range from demonic skulls, flaming figures and name-block fonts.
Playboi Carti's NYC Die Lit pop-up will open tomorrow from at 11 a.m. - 8 p.m. at Patron of the New, located at 151 Franklin St.
Cash Carti surprised fans last week with the release of Die Lit, his debut album and follow-up to last year's standout self-titled mixtape. Featuring 19 brand new songs and guest appearances from Nicki Minaj, Lil Uzi Vert and more, Playboi's latest release is projected to fair well in the Billboard charts next week.
Take a look at Playboi Carti's Die Lit merch below.
See Playboy Carti's Die Lit Merch