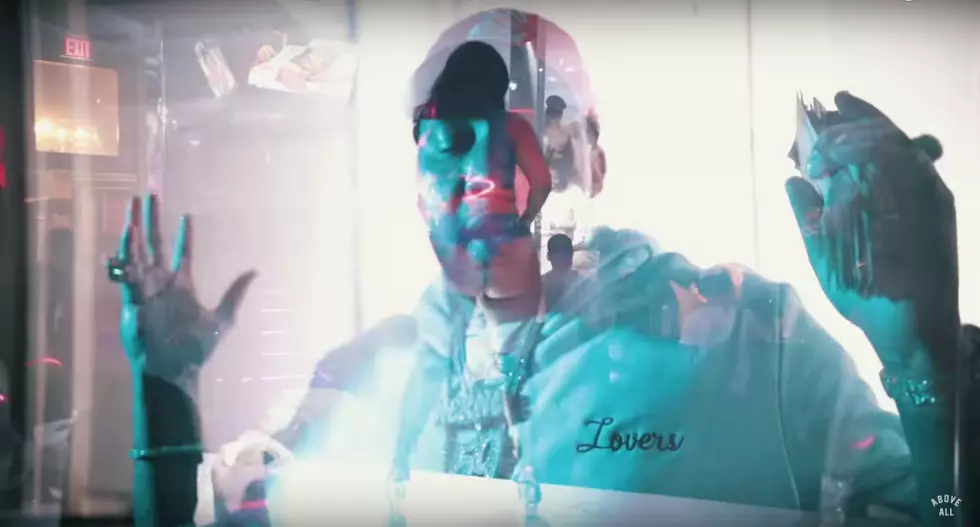 Philthy Rich Hits the Strip Club in New "All I Want" Video
ABOVE ALL via YouTube
Philthy Rich is back with a new visual for "All I Want," from his May mixtape N.E.R.N.L. 4, that takes the East Oakland spitter and his guests to the strip club, in the video which dropped on June 13.
The track teams Philthy with fellow Bay Area representatives Click Cash Boog and Rockin Rolla, as well as Detroit's Peezy, for a classic rags-to-riches stunt. Over an up-tempo beat from L-Finguz, all involved reflect on their past navigating poverty and the drug game, and plot a life of luxury.
Philthy hits the sweet spot, retracing food stamp memories while gleefully turning off his cell phone, so as to avoid snakes and focus on his new diamond jewelry.
"Grocery shopping in the WIC line/Used to pray to God that the cheese would melt/Thirty pointers in the diamond chain/Couple carats in the diamond ring/Had to cut your phone out of range/I ain't get the text, I ain't hear it ring," he raps.
"All I Want" is Philthy's latest video from N.E.R.N.L 4, which dropped in May. He previously released a video for the N.E.R.N.L. 4 track "Pray 4 My Enemies." The project follows his star-studded April remix project The Remixes 2 and December's Sem God. For Peezy, it's a return to the spotlight after the rapper was reportedly shot in Detroit in February.
Watch Philthy Rich's "All I Want" video, and stream N.E.R.N.L. 4, below.
See New Music Releases for June 2018