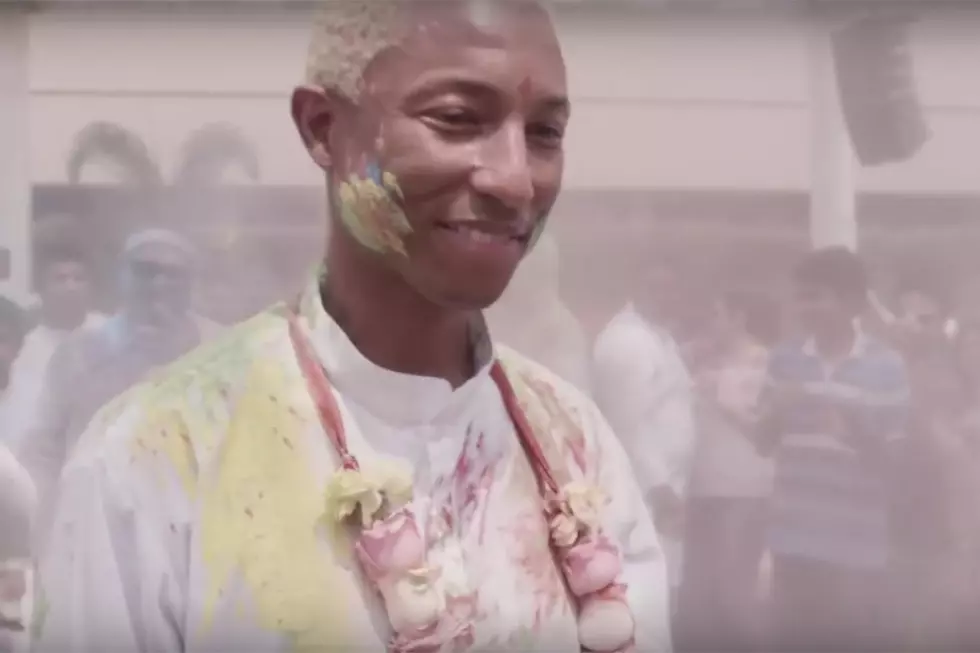 Pharrell Experiences His First Holi Festival in India
adidas Originals via YouTube
In a partnership with Adidas, Pharrell recently got to experience his first Holi Festival in India.
Joining Bollywood star Ravneer Singh, the producer got to witness the festival of colors first hand as he was adorned with green, blue, red and more colors to celebrate the arrival of spring and the end of winter.
People on Twitter noted that Pharrell appeared to be uninspired in a number of photos and videos, not even cracking a smile at times. "Bombay first destroyed Ed Sheeran's soul, and now destroyed Pharrell. Who's next?" tweeted one person. But according to the producer's Instagram posts, pictures don't always tell the full story.
"You guys, my experience at yesterday's Holi fest, was NEXT LEVEL. The music was beyond anything I have ever heard," the "Happy" singer wrote. "My family, my team and I had an incredible time... I love India and am so inspired. Thank you so much @adidasoriginals for hosting us yesterday. 🙏🏽"

Check out Pharrell's IG posts and video from his travels below.
Check Out the 2018 Hip-Hop Music Festivals You Need to See