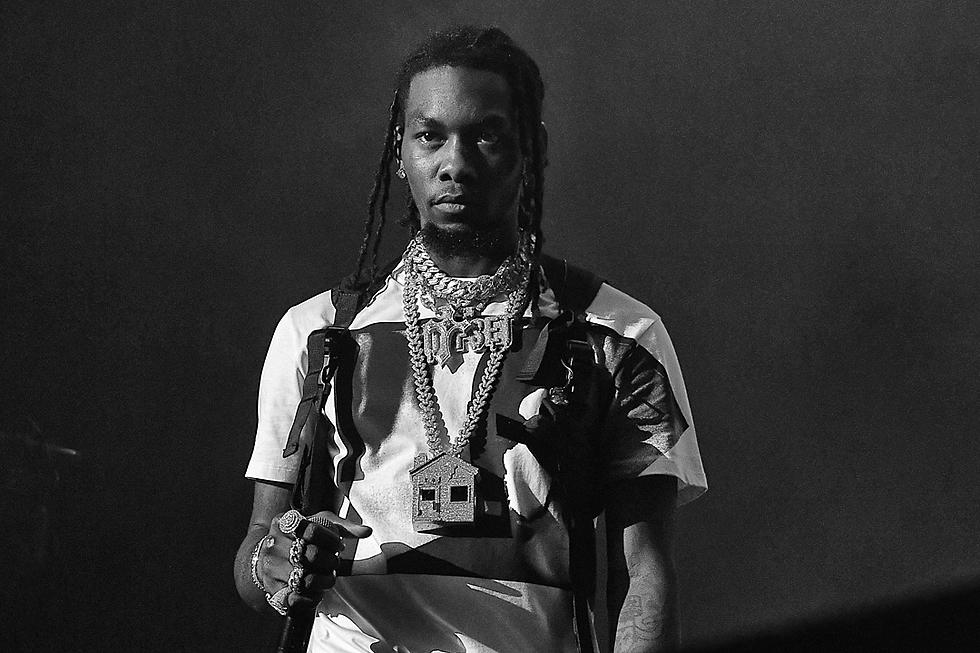 Offset's Lawyer Believes Traffic Arrest Was Racially Motivated
Paras Griffin, Getty Images
From the very beginning, Offset's lawyer Drew Findling has maintained that the Migos rapper, who was arrested for drug and weapons charges in Georgia's Clayton County last month, was apprehended because of his race. Speaking on the matter with Billboard yesterday (Aug. 15), Findling reiterates this point, claiming that the arrest of the rapper born Kiari Cephus was "an embarrassment."
Speaking on the case, which local authorities claim came as a result of Offset's weaving in traffic, Findling calls the charges leveled against Offset "utterly ridiculous." He says Offset was arrested for "driving while Black."
"If you read between the lines from the information available to us, it's obvious that it was an African-American young man driving a shiny, beautiful luxury car and they come up to the car and if you know anything about Mr. Cephus, you know that Kiari wears the best watches that anyone can imagine buying," Findling explains.
He continues, "And he's clad with beautiful jewelry, and in fact it's commonplace for, as it is for other people in his genre, to carry a body bag with cash on him. All that was completely visible."
This latest chapter to Offset's legal history began when the rapper was arrested for weaving in traffic as he drove his 2014 Porsche 911 Carrera. Upon being stopped, police searched Offset's car and found three handguns. He was subsequently arrested for improper lane change, possession of marijuana, possession of a weapon by a convicted felon and possession of a weapon. The person in the car with Offset is a licensed gun owner.
Elsewhere in the report, Findling makes the point that Offset isn't still on probation while claiming that the case against the rapper is on "thin ice." The Clayton County District Attorney's office hasn't revealed whether or not they will be moving on with their case against the rapper.
See Photos of Migos' Different Looks Over the Years