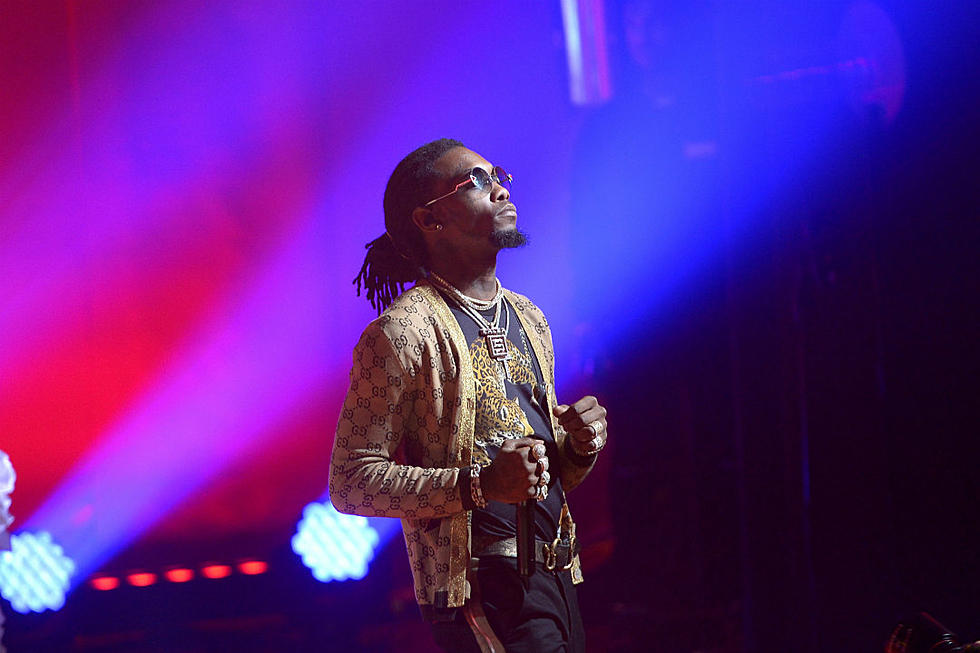 Offset Shares Graphic Photos of Injuries and Wreckage From Car Accident
Charley Gallay, Getty Images
Offset was in a car accident on Thursday morning (May 17), and after being released from the hospital it's back to business for the Migos member.
On Friday morning (May 18), the "Walk It, Talk It" rapper shared video of himself in the studio, obtained by TMZ. In the clip, the rapper is seen smoking with a bandaged hand. He has other minor cuts and bruises. The hospital bracelet is still on his wrist.
As previously reported, Set crashed his green Dodge Challenger in Atlanta. It is unclear what caused the accident, but the rapper was taken to the hospital where he was treated for minor injuries and later released. Cardi B reportedly rushed to be by her finance's side following the event, which is under investigation. The "Ric Flair Drip" rapper seems to be fully on the mend from the looks of the video and is back in music mode. The same can't be said for his car.
On Saturday (May 19), Set shared more photos from the aftermath of his accident on Instagram and these fresh wounds are more graphic. There are a few pics of his mangled whip, as well as the fresh scars and bruises he received in the accident. "This is why I thank God Every day I could have been dead from this accident thank you all for you prayers all I can say is (G O D I S R E A L G E T W I T H H I M ) H E S A V E S L I V E S," he captioned the series of photos.
The alleged victim, Giovanni Arnold, claims he tried to get an autograph from the rappers when he was berated by Offset and then assaulted by three of their bodyguards, leaving him laid out.
Check out video of Offset recording and graphic pics of his injuries below.
See 46 Hip-Hop Artists Who've Gone Gold in 2018