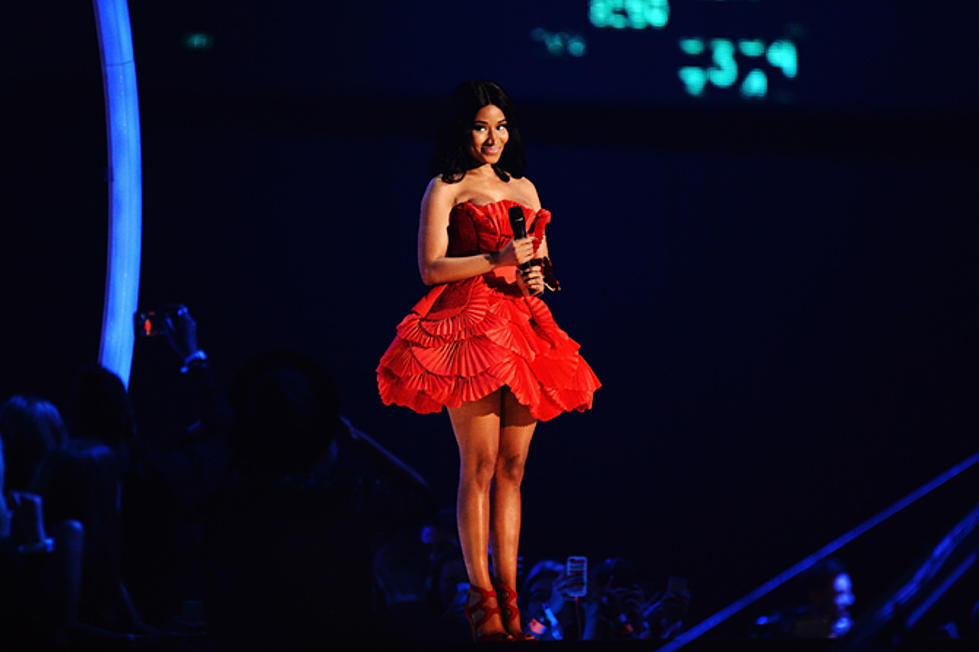 Nicki Minaj Says She's Proud That She Never Slept With Any Man In The Industry
Getty Images
With her hotly anticipated third album The Pinkprint out, Nicki Minaj got on the phone with DJ Whoo Kid to talk Beyonce, Meek Mill, and how Jay Z said he loves "Chi-raq" and "Lookin' Ass Nigga."
The "Anaconda" rapper also addressed the topic of her Drake, Lil Wayne, and Chris Brown-featuring single, "Only," namely her sexual history with her labelmates. Not only does Nicki reassert her Cash Money celibacy, she takes it a step further. "I am proud of not sleeping with any man in the industry," she says, emphatically. "Period. Ever."
On the matter of Lil Wayne's recent displeasure with his longtime label, Nicki asserted that "while [they're] not always the best of friends," the Cash Money/Young Money roster will always be a family, citing Baby's constant, supportive text messages to the team.
Also check out Nicki's performance on The Ellen Show below.