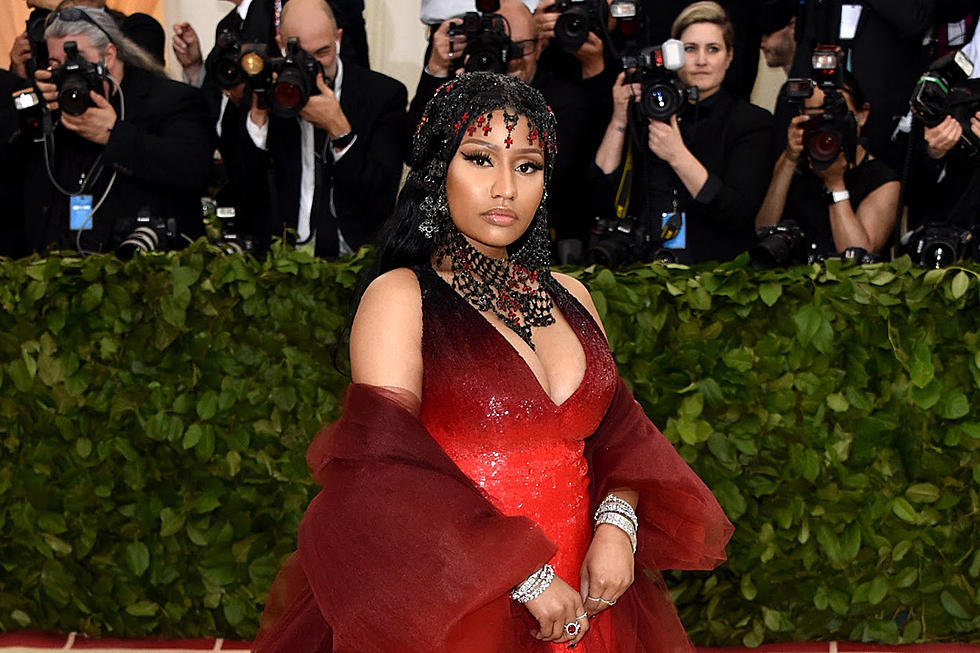 Nicki Minaj Breaks Another Billboard Record for Most Top 10 Songs Among Women
Neilson Barnard , Getty Images
The New York rapper now sits ahead of Beyonce and Mary J. Blige, who each have 29 top 10 tracks on the chart, and moves her into a tie with Usher. Minaj is now only two top 10 singles away from tying R. Kelly and five away from Jay-Z. Further ahead of Nicki are Lil Wayne, Chris Brown and Drake. Weezy and Breezy both share 46 top 10 singles, while Drizzy is far ahead with 60.
Nicki celebrated the feat on Instagram, thanking her fans and revealing her world tour will begin later this year. "I am so grateful to you guys for the support. Broke a new record today," she wrote on Thursday (May 31). "My World Tour kicks off later this year. All in door arenas like before. Can't wait to announce all my surprises plus the official tour info. Love. Love. Love."
The "Barbie Tingz" rapper will look to score more top 10 hits when her next album, Queen, drops. Originally set for a June release, the record has now been pushed back to Aug. 10. Nicki broke the news on Instagram, revealing she's also excited to drop her second single.
Check out Nicki Minaj's Instagram post below.
See 46 Hip-Hop Artists Who've Gone Gold in 2018