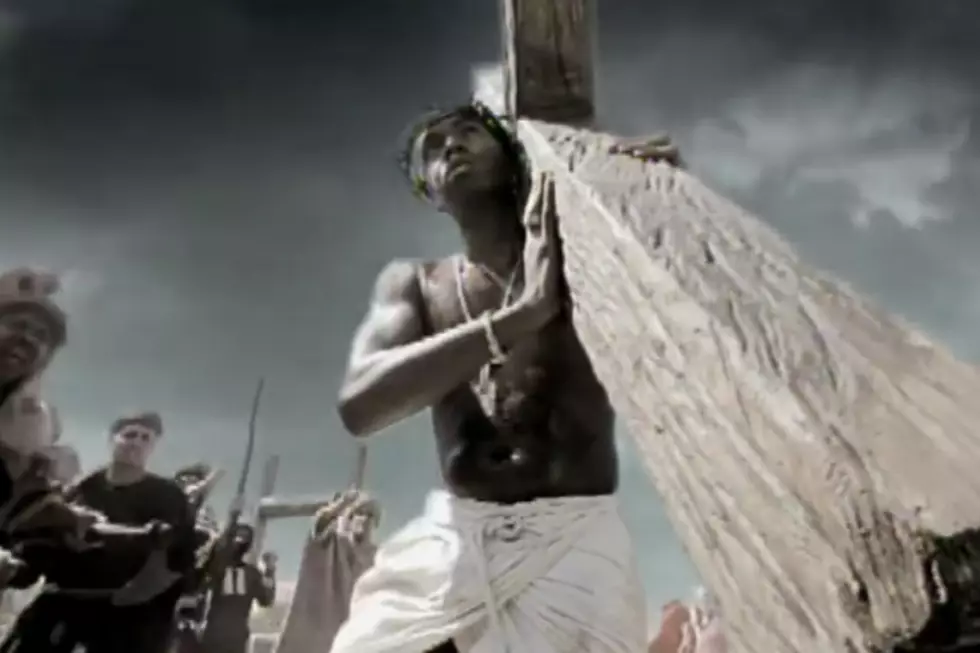 Today in Hip-Hop: Nas Premieres Controversial "Hate Me Now" Video on 'TRL'
Nas via YouTube
On this day, April 15, in hip-hop history...
1999: Nas released his third studio album I Am… in April 1999 and was pretty much cemented as a superstar. The album debuted at No. 1 on the Billboard charts, selling over 470,000 copies in its first week and became 3x certified platinum. However, the once heralded underground prodigy was criticized by fans for being too mainstream at the time. Nas answered his critics with "Hate Me Now,"  a signature record which was one of 1999's biggest music controversies because of the video and the events that followed. "Hate Me Now" was directed by Hype Williams and featured Nas portrayed as Jesus and premiered across the world on MTV's Total Request Live (TRL) on April 15.
In the video, Nas portrayed himself as Christ while dragging a cross around in the hot sun on his way to be crucified. Not only did it catch huge flack for it's religious themes but started a huge fight involving Puff and Nas' former manager Steve Stout. A scene of Puffy being crucified was included in the original video, however Puffy—being a catholic—contacted Stoute requesting all footage of him interacting with the cross be removed. Unfortunately, the original video with a crucified Puffy hit the airways and the Bad Boy wasn't happy.
Combs allegedly showed up at Stoute's Interscope Records office within minutes of the video airing with multiple guards and broke a champagne bottle over Stoute's head. Stoute claimed that Puffy and two associates beat him, broke his jaw and his arm in the process. Combs would turn himself in and was charged with second-degree assault. By the time that episode of Total Request Live re-aired five hours later, the original video of "Hate Me Now" had been swapped-out with a version having all the offensive scenes edited out, and the original video never aired anywhere again.
Combs and Stoute would settle out of court and later become friends again. Nas would later say that the beat for "Hate Me Now" was turned down by Foxy Brown. Why did Nas choose to go that route with the video? "There's a play in New York City where a black man played Jesus, and caught a lot of flak," Nas told Rolling Stone. "I think, even the mayor at the time, Giuliani, was against it. So my thing was I wanted to be crucified like Jesus in the video, to get back at all those people that don't want to see a Black man doing his thing."
The visual remains one of the most talked-about videos in hip-hop history.
133 Rapper-Launched Record Labels From the Past and Present