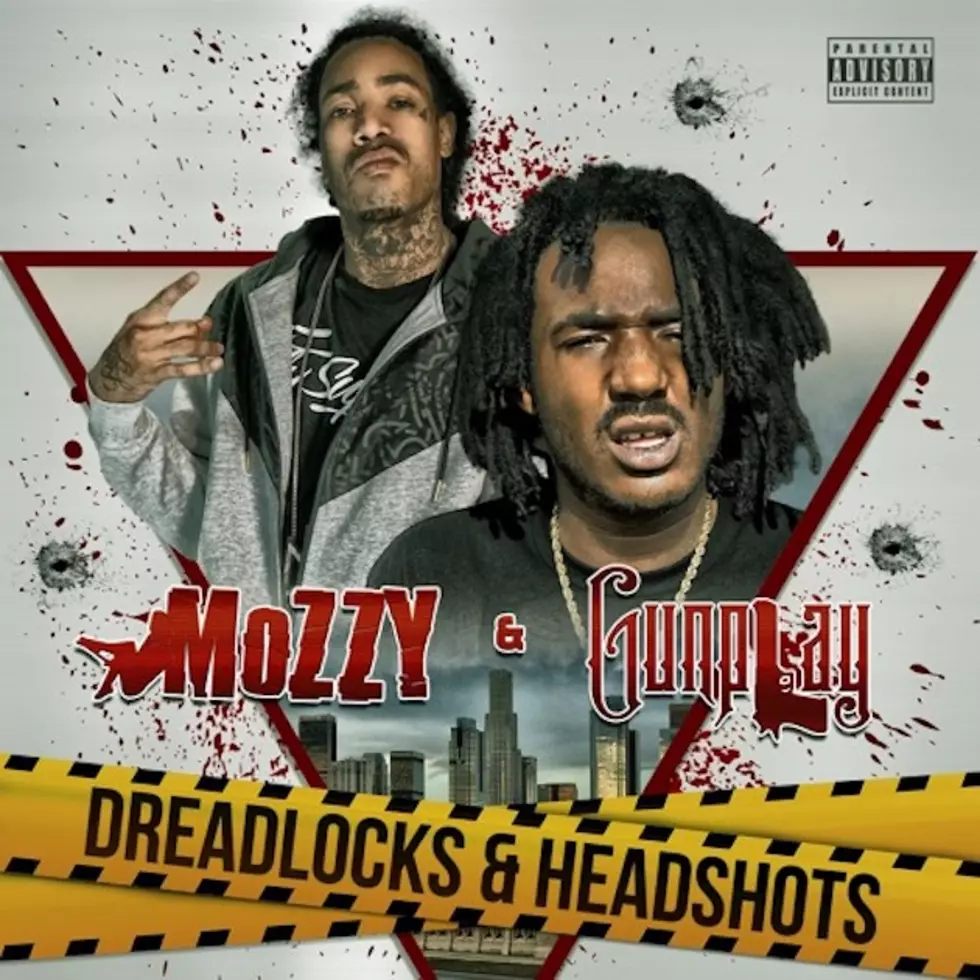 Listen to Mozzy and Gunplay's Collab Project 'Dreadlocks & Headshots'
Real Talk Entertainment
Mozzy and Gunplay are a match made in gangsta heaven. Bridging the gap between the West and the South, the two rappers come forth with the new joint project, Dreadlocks & Headshots.
The gutter LP contains 12 songs of straight unadulterated gang-bang rap, minus the chaser, with both rappers letting listeners know how it goes down in their respective hometowns. The sole guest appearance is from E-Mozzy on the track "Gangland."
The album features the previously released singles "They Know" and "Out Here Really," which features a crazy video of them stealing a cop car.
Mozzy stopped by XXL back in March to state his case for the 2017 XXL Freshman class. The Sacramento, Calif rapper has been undeniably putting in major work on the indie scene. "Ain't nobody functioning with me and my fellas out this region, period," he told us. "Mozzy is truthful. Mozzy life is in sync with what he's talking 'bout. Mozzy really live what he holla. It's organic. It's pure. It's authentic."
Gunplay recently announced that he has a new album titled The Plug dropping soon. The upcoming project will feature Mozzy and Tracey T.
Stream the new project below.
Mozzy and Gunplay's Dreadlocks & Headlocks Tracklist
1."They Know"
2. "That Eazy"
3. "Gangland" Feat. E Mozzy
4. "Paystyle"
5. "Never Had Shit"
6. "Chain Gang"
7. "Blood Passion"
8. "We Ain't Going Broke"
9. "No Lighter"
10. "Out Here Really"
11. "So Gone"
12. "D-Boy Fresh"
Fans Name Rappers They Think Will Blow Up This Year