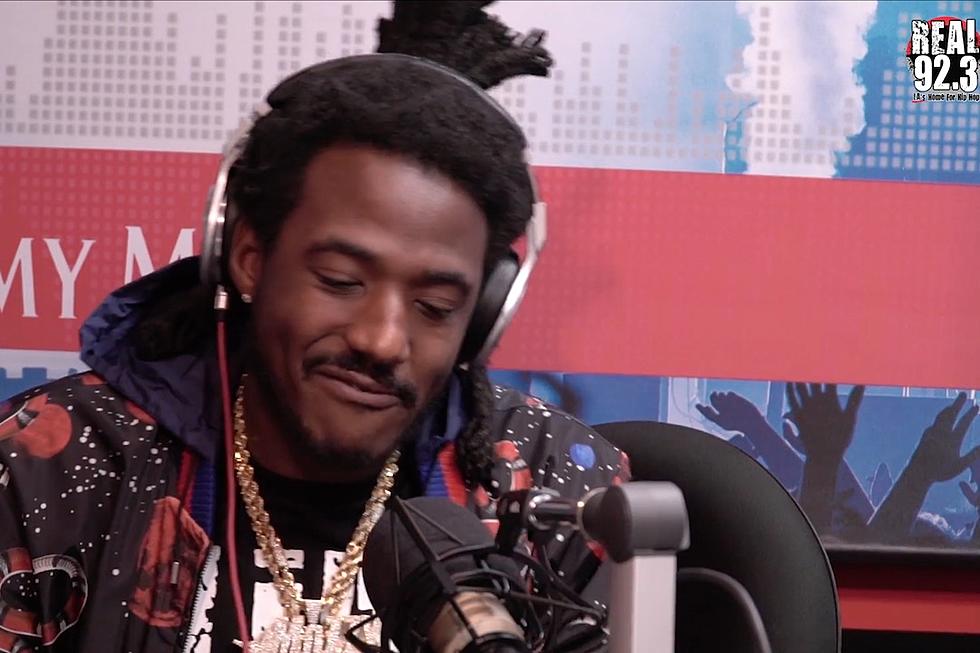 Mozzy Freestyles Over Wu-Tang Clan's "Triumph"
REAL 92.3 LA via YouTube
Most rappers would back down from the challenge of rapping over a classic Wu-Tang Clan instrumental. Thankfully, Sacramento's Mozzy is not most rappers. On The Real After Party radio show on Real 92.3 L.A., Mozzy spits a scorching freestyle over the beat for Wu-Tang's "Triumph."
The freestyle heats up around the 1:04-mark and doesn't stop from there. Mozzy smoothly spits, "Welcome to clap city/It's the home of Perczilla/Where its money over Jesus/Cheddar over church nigga," over RZA's soulful beat. It isn't every day a rapper crushes such an iconic beat. Luckily, Mozzy's charisma and confidence match superbly with the original energy of the song.
In a 2016 interview with XXL, Mozzy described his musical influences growing up. Surprisingly, many of his favorite rappers are from the East Coast. "A lot of Bay Area music. To be specific, Messy Marv, The Jacka, Johnny Ca$h. I was up on Livewire Records and them. As far as outside the Bay Area, 2Pac, DMX, Jadakiss, shit like that," Mozzy states.
Mozzy is having a great August. Last week, he released his debut album, 1 Up Top Ahk, which includes production from June Onna Beat and Dave-O. The album also features contributions from Boosie BadAzz, Rexx Life Raj, YFN Lucci, Dave East and the dearly departed Jacka. Mozzy also dropped the video for "Sleep Walkin," which sees the California MC interrogated by police.
If you're in the mood to watch an electric freestyle over one of the greatest rap beats of all time, watch Mozzy's rap below.
See 33 Rappers With Neck Tattoos