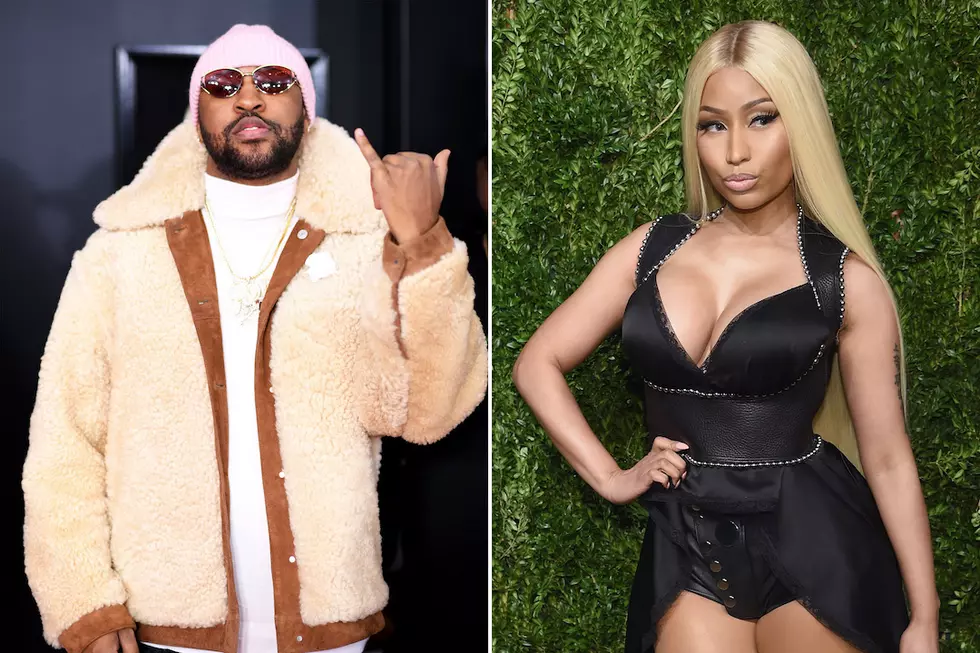 Mike Will Made-It Hints He Has Fire New Music With Nicki Minaj on the Way
Dimitrios Kambouris, Getty Images (2)
It looks like Mike Will Made-It may be working on a musical reunion with Nicki Minaj, as he is hinting at them having new music together. Yesterday (March 29), the super producer posted the new commercial for Mercedes Benz's Mercedes Me program to Twitter, which features the Head Barb in Charge making a cameo.
During the commercial for the app, which allows customers have access to their Mercedes car from anywhere, the woman driving the new A-Class vehicle asks the app to play some hip-hop. The Queens rapper then magically appears in the passenger seat following the command. While she goes along for the ride, a catchy beat is played in the background, but there aren't any lyrics featured on it. Based on Mike Will's caption of the video, it looks like he made the beat, and it may turn into new song to come from Nicki.
"I guess Me & Nicki got otw ‍♂️..." he writes in the tweet.
Having a new song with Mike Will wouldn't be the first time the two have collaborated, as the Nicki was featured on Yo Gotti's "Rake It Up" record last year, which was produced by the Ransom 2 hitmaker.
Meanwhile, the "No Frauds" entertainer has been radio silent on social media since the start of 2018, and while fans have been concerned, she is reportedly working hard to finish up her anticipated album. We're not sure what to expect from the project to come, but if her potential song with Mike Will is featured on there, it should fulfill fans' hopes.
Check out the new Mercedes commercial featuring Nicki Minaj and a beat from Mike Will Made-It below.
See Photos of Nicki Minaj's Different Looks Over the Years