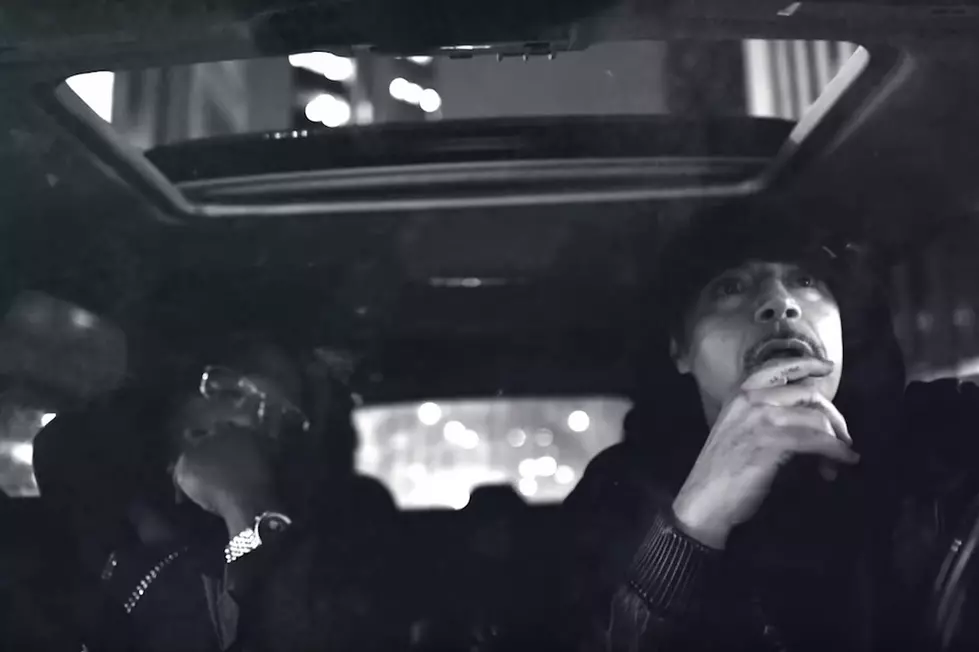 Meyhem Lauren and DJ Muggs Keep It Gritty in "Camel Crush" Video
Soul Assassins Records via YouTube
Back in October, Meyhem Lauren and DJ Muggs graced fans with their Gems From the Equinox project, and now they're delivering the visuals to their latest single. The two collaborators keep things gritty for the new street-infused video for "Camel Crush," spitting some hefty bars all through a black-and-white filter.
The video, which is directed by Muggs, himself, starts off with the pair inside a luxury vehicle as they roll through the streets in the night. Lauren flaunts his lyrical abilities on the hardcore record as different haunting images flash on the screen such as spiders and bats.
"Glide like a figure skater when I get the data," he rhymes. "I'm busy getting paper, catch you niggas later/We ain't grow the same so we grew apart/My niggas getting money so my crew is smart."
Lauren and Muggs have previously released their visuals for their "Murder Rap" track prior to their project's release. The Queens rapper also dropped his music video for his "Badmon Ting" record, which was directed by Action Bronson.
Watch the music video for "Camel Crush" below to see the duo get gritty in the streets.
See New Music Releases for December 2017