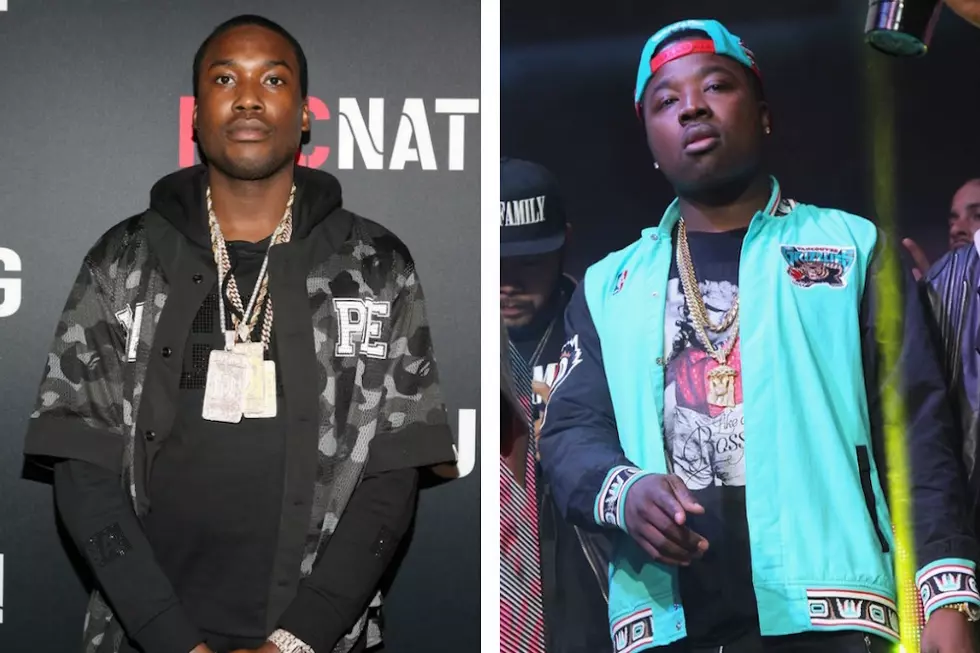 Meek Mill Shows Support for Troy Ave Following Brooklyn Rapper's Arrest
Jonathan Leibson / Bennett Raglin, Getty Images
Ever since a backstage shooting ended a T.I. show in New York last week, and footage surfaced showing Troy Ave's involvement, both have been the talk of the town, with Slim Thug, Chuck D and more commenting on the incident and aftermath. In an Instagram post published Monday night (May 30) Meek Mill joined that chorus of voices, expressing support for Troy as he awaits his legal proceeding.
"The laws they made ain't designed to protect us! 'They like get killed or get 100 years' Don't let the press 'gas' you to go against ya own people!" Meek wrote. "Because if that was a cop Tryna protect his life the police force gone stand behind them 100% 'Pic look crazy' #freetroy & never let these 'bum ass nobody sucks crab in the barrel dudes' pull you down! Most of the time it's all for attention…. that's all these busters be wanting forreal!"
At a Manhattan Criminal Court hearing on Monday, Troy Ave was officially charged with attempted murder and was denied bail until his trial, which has been postponed as the rapper recovers from a gun shot wound to the leg. Meek himself is currently on house arrest stemming from a probation violation. His own experiences with the legal system have very much been influenced by his own celebrity, as some reports have said that Meek's probation officer is obsessed with his case and that "she has 122 other cases, but she has it out for him... she will do anything to keep him on probation."
Check Meek's note up above.
50 Great Albums From Rappers With Poetic Flows