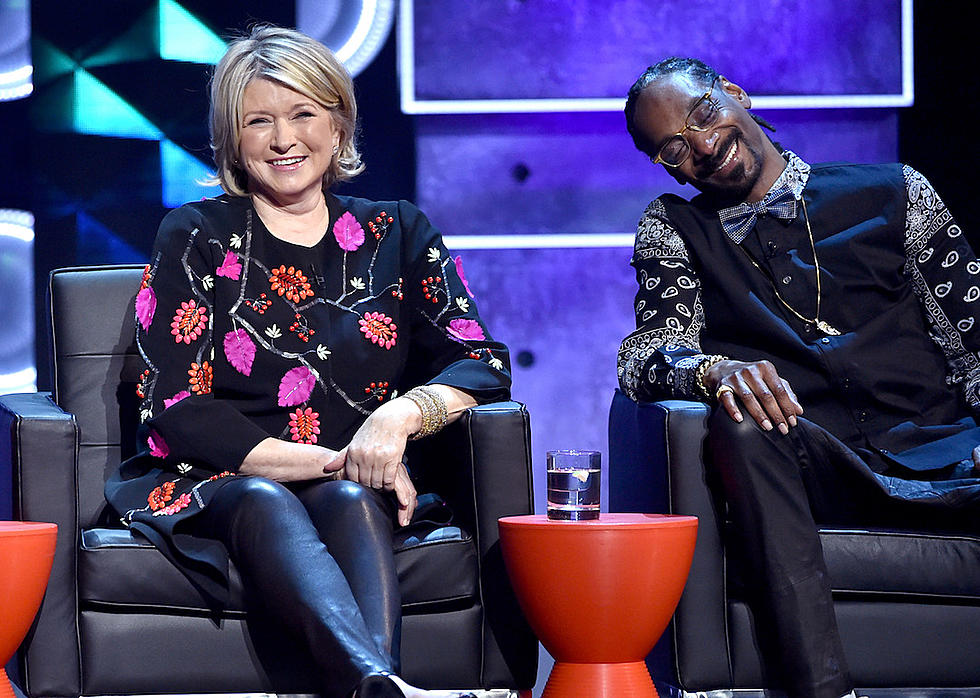 9 of Martha Stewart's Most Memorable Hip-Hop Moments
Kevin Winter, Getty Images
While some are quick to think that Martha Stewart's new show, Martha & Snoop's Potluck Dinner Party, on Vh1, is her first time connecting with hip-hop—one look back at her history reveals that the DIY queen has always had close ties with rappers. From the many rapper guests she invited on Martha, her talk show that ran through 2012, to Eminem being her favorite rapper—Martha Stewart has always been down with the culture.
In August, news popped up that Martha Stewart and Snoop Dogg would be launching a cooking show together in the fall. While the announcement took many by surprise—the idea, although random, also seemed somewhat genius. The Home-Maker icon had always been a supporter of rap music dating back over a decade—with everyone from LL Cool J to Big Boi appearing on her show.
Snoop and Martha's  trendy cooking show premiered on Vh1 Nov. 7 featuring Wiz Khalifa, Ice Cube and Seth Rogen as guest stars. The episode consisted of a fried chicken cook-off between Snoop and Martha—with Cube, Wiz and Seth as judges. Anderson .Paak additionally offered up a performance.
One look back in time at Martha's dealings with rappers over the years unveils a long history and a tight relationship with the talkshow host. Below, check out some of Martha's most memorable moments with rappers from the past.
1

When Busta Rhymes and Martha Stewart Presented a VMA Together

2

When Diddy Taught Martha Stewart How to Rap

3

When LL Cool J Cooked Breakfast on the 'Martha' Show

4

When Q-Tip Made Q-Tips® Boxes on 'Martha'

5

When Martha Stewart Said She Loves Rap Music

6

When Martha Stewart Interviewed Big Boi and His Mom

7

When Ludacris Made Origami With Martha Stewart

8

When Snoop Dogg and Martha Made Brownies

9

When Martha Stewart Said She Wanted A New Eminem Album