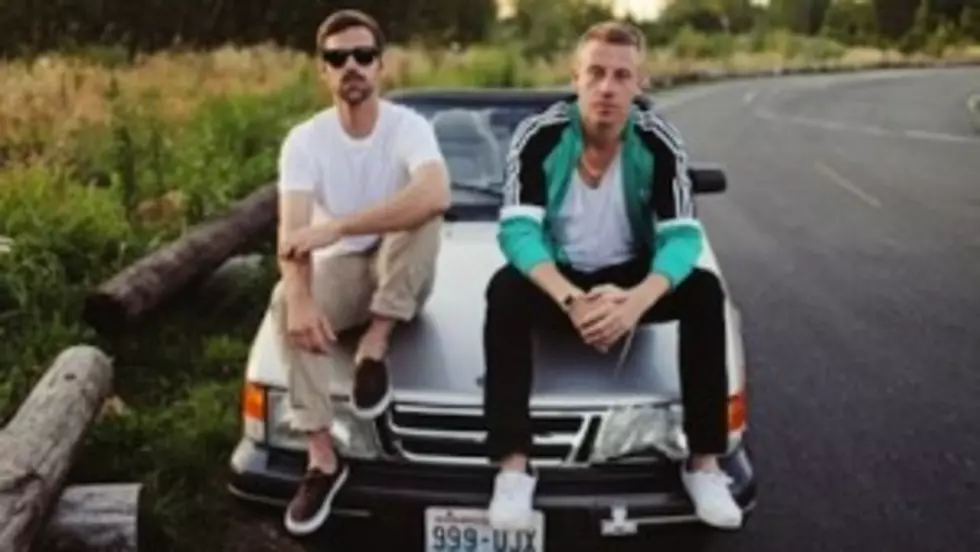 Macklemore & Ryan Lewis' The Heist Moves 78,000 Copies
Macklemore and Ryan Lewis—the Seattle hip-hop duo—are having their best week ever. Not only did their new album, The Heist, topped the iTunes chart, it also landed at No. 2 on the Billboard 200, moving approximately 78,000 copies after its first week of release. As independent artists, this is an incredible feat by the two Emerald City representatives.
The 2012 XXL Freshman and his producing partner have amassed immense online success with various singles off The Heist, including the heartfelt ode to Nike sneakers ("Wings"), and support for gay rights ("Same Love").
Fellow 2012 Freshman MGK's release Lace Up also placed high on the chart coming in at No. 4, selling nearly 51,000 copies.
While neither Macklemore nor MGK were able to top the prowess of British folk band Mumford & Sons—whose album Babel pushed another whooping 96,000 copies nearing 900,000 total albums sold to date—the hip-hop acts were ahead of OG rockers Kiss' Monster (at No. 3), and alternative rock outfit Coheed and Cambria's The Afterman: Ascension (at No. 5).