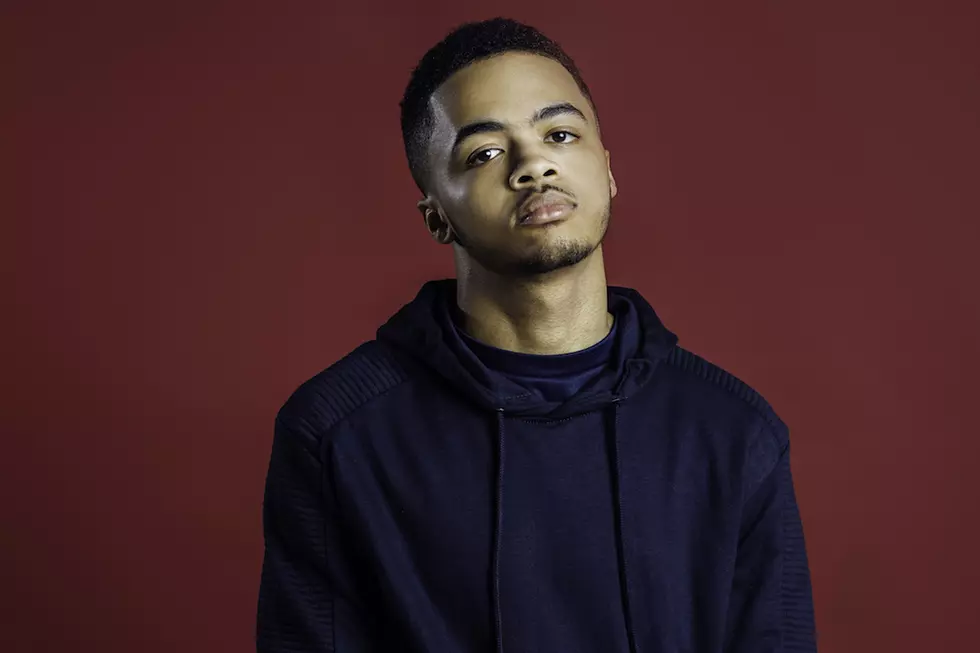 The Break Presents: Loski
Ashley Verse
Loski has rapidly become the face of the U.K.'s thriving drill scene. Coming from the district of Kennington in South London, the Harlem Spartans affiliate has been enjoying an organic growth, thanks in part to a strong support system.
"[Summer of] 2017, I had a conversation with my mum and she was edging me to take it more seriously," Loski tells XXL. "Then my friends were like, 'Everyone's feeling your music. Bro, you need to make sure you carry on.' I put a little team together and then it started from there."
Shortly after these conversations, Loski's 2017 breakout single, "Money and Beef," was on the lips of every U.K. rap fan. This was followed up by "Cool Kid" in early 2018. In April, he released his mixtape, Call Me Loose, a solid offering powered by the summer anthem "Forrest Gump." The project entered the UK charts—an impressive feat for an independent release.
Loski has repeatedly proven that his rhythmic rap style and witty wordplay has allowed him to create banger after banger. And it's not just his local supporters that have come to know about this; he's recruited some serious fans such as UK rapper Stormzy and hip-hop heavyweight Drake, who credited Loski as an influence for his Scorpion album.
"He was biggin,' me up and I was thinking, how?" Loski recalls of meeting Drake. "It should be the other way 'round... But it's gonna get further. It can only get better. It's like getting used to a stage of life, like realizing this is your job"
Find out more about London's rising star Loski in the latest installment of XXL's The Break.
Hometown: Kennington, London
I grew up listening to: "The Chicago drill scene—rappers like Lil Jojo, Chief Keef and all those people."
People compare me to: "I have my own style. There's no particular rapper or genre. I'm my own person. People don't really tell me that I rap like this person or that person."
Most people don't know: "The only time that I get nervous is before I step out on stage."
My standout moment: "My headline show at the O2 Academy, Islington, London. That was live. Seeing all those people come out for me, that's sick."
My goal in hip-hop is: "Going international hopefully. Maybe like—what's them awards? The big gold trophy? Yeah, the Grammys! I want to get one of those. Maybe if I got one of those, I'd be done, but probably not. Once you do one thing you always want to do more."
I'm going to be the next: "I'm not going to be the next anything; I'm going to be the first!"
Steel Banglez "Hot Steppa" featuring Loski
See Photos of Drake's Different Looks Over the Years