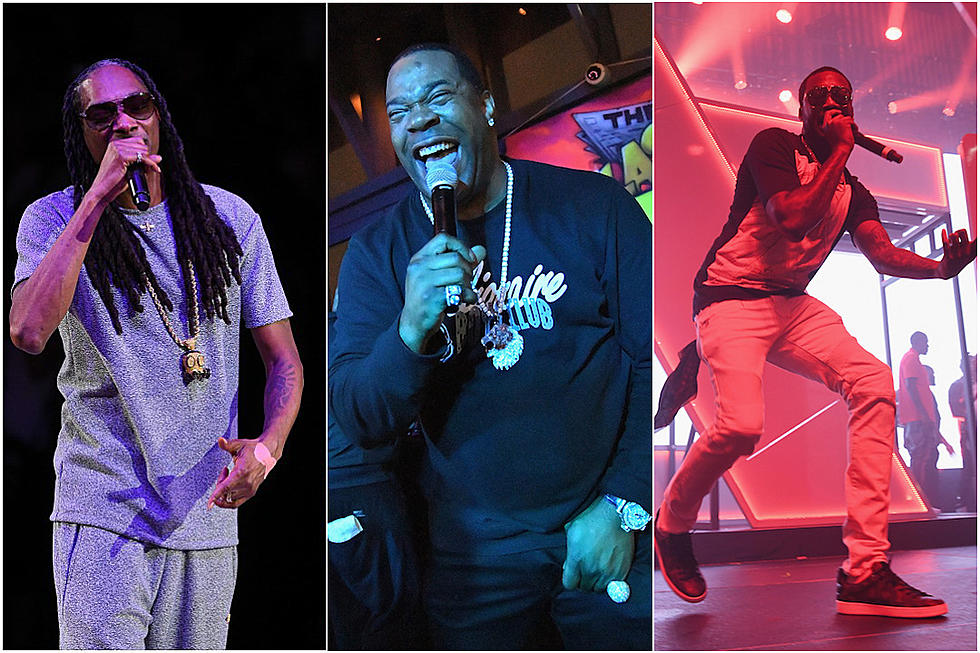 13 Hip-Hop Freestyles That Go On and On
Jayne Kamin-Oncea, Mike Coppola, Paras Griffin/Getty Images (3)
Rap music is as varied as ever. A new generation of artists are implementing fresh sounds and styles, stretching the limits of what the genre can be. However, in 2018, lyrics still matter and can put up-and-coming artists on the radar.
Rising rapper Juice Wrld can attest to this. Hailing from Illinois, the 19-year-old artist first gained momentum with the release of his 2017 single "Lucid Dreams." Yet his buzz caught fire with the release of his Nothings Different EP, which includes the track "All Girls Are the Same." The song and project's success helped him earn a multimillion dollar deal with Interscope Records earlier this year.
In addition to releasing his debut studio album Goodbye & Good Riddance in May, Juice Wrld made some major noise in June with his appearance on Tim Westwood's radio show, during which he let off an unbelievable hour-long freestyle session, blessing viewers and listeners with an endless flurry of bars off the top of the dome. He actually rhymed for a full hour, tackling beats by everyone from Joey Bada$$ to XXXTentacion. Coming during a renaissance for radio freestyles, Juice Wrld's rhyme spill is just the latest to excite rap enthusiasts. It stacks up among the more magical displays of unbridled lyricism in recent memory.
Hip-hop has seen many lyrical ironmen over the years. In light of Juice Wrld's epic performance, XXL compiles a list of 13 memorable, lengthy freestyles that seem like they're never ever going to end.