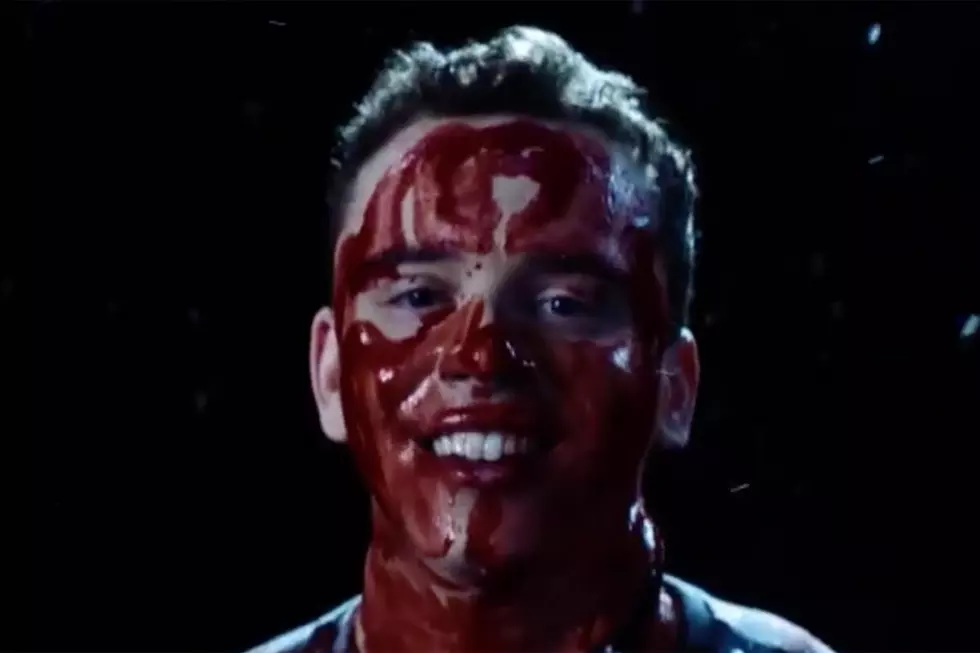 Logic Announces New Album, Drops New Song
@Logic301 via Twitter
On Tuesday afternoon (March 19), Logic, who's set to drop his debut novel (Supermarket)  on March 26, made a ton of his fans happy when he used his Twitter account to announce his new album, Confessions of a Dangerous Mind. He dropped off a new song, also titled "Confessions of a Dangerous Mind," too.
The announcement came in the form of a bloody music video that includes shots of Logic rapping in an empty black space as blood begins to cover his body and snow hits the ground. The clip is soundtracked by the aforementioned new song, which features meditative bars from the DMV rapper.
"I been made a living, I'm never gon' give in, I'm just way too driven/That's why I've been thinking, I'm scared that I'm sinking, I'm scared that I'm fallin'/The world think I'm ballin', and maybe I am, but don't give a damn," Logic spits over a tranquil beat.
A title for the song isn't provided, but if it is, indeed, a track from Logic's new LP, it feels safe to say he's in top form as he heads into the new project.
Confessions of a Dangerous Mind will be Logic's first project since September 2018's YSIV, which was the fourth entry into the rapper's Young Sinatra mixtape franchise. Logic calls Confessions his sixth studio album, but it's unclear which of his projects he considers LPs versus which ones he considers mixtapes. Most people consider YSIV to be his fourth album. A release date for Confessions has yet to be revealed.
Check out Logic's new song and album announcement below. Be on the lookout for Confessions of a Dangerous Mind.
See 20 of Your Favorite Rappers Naming Their Favorite Rappers