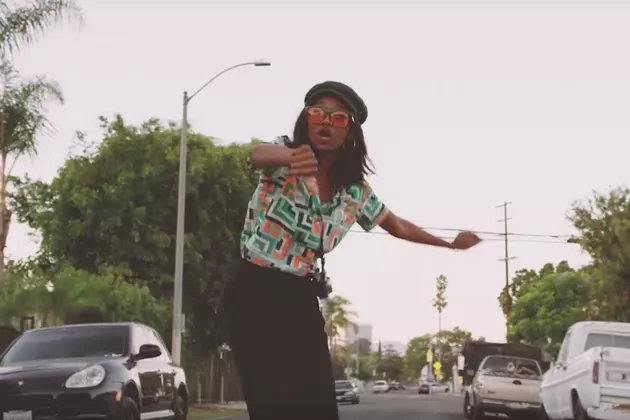 Little Simz Reflects on Her Come Up in "Good for What" Video
LittleSimzVEVO via YouTube
It's been a big year for Little Simz, who recently impressed the crowd at the 2017 BET Hip Hop Awards with her cypher verse. Now, she's releasing a new set of visuals for her "Good For What" song in celebration of her major come up.
The United Kingdom native reflects on her latest success on the new record, where she is seen hanging out with friends in a sunny neighborhood. Throughout the video, we see shots of Simz skateboarding through the streets under some palm trees, as the 23-year-old spits some rhymes about not letting the haters get to her now that she is on her way to the top.
If you recall, Little Simz released her Stillness in Wonderland album earlier this year, and she's currently gearing up to drop the deluxe edition of the project. The new edition will contain seven new songs from the "Picture Perfect" rapper, and is slated to release on Nov. 3 next month.
Earlier this year, the London entertainer went on the road for her Welcome to Wonderland tour, which saw her hitting 14 dates in North America.
Watch the music video for Little Simz's "Good for What" record below to see her stunt in some warm weather.
See New Music Releases For October 2017