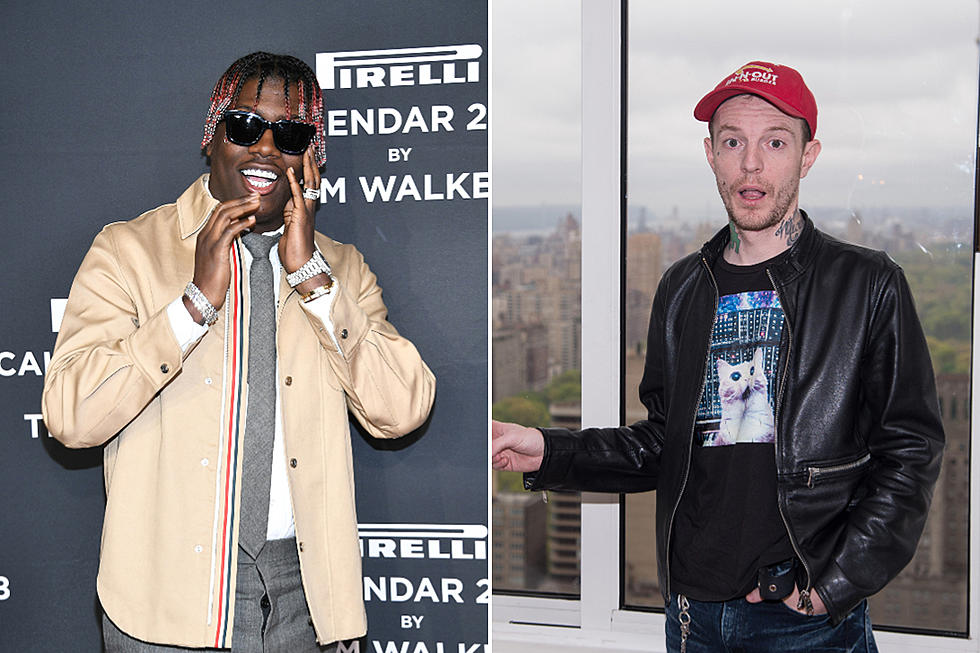 Lil Yachty Wants to Make a Big EDM Song, Producer Deadmau5 Shoots Him Down Fast
Dimitrios Kambouris / Dave Kotinsky, Getty Images (2)
On Monday (May 14), Lil Yachty had a simple question for his followers, asking which EDM DJ would like to record a track with him. "I wanna do a big edm song and perform it at one of those festivals, which edm dj tryna make it with me?" Yachty tweeted.
The Teenage Emotions rapper eventually got a sarcastic response from DJ and producer Deadmau5, who replied to Yachty, "I'm good. Thanks." The response didn't sit well with Lil Boat, who dragged the producer for his reply. "Didn't ask you in particular bitchnigga," he tweeted. It's unclear whether or not the two were being serious, but the responses had fans talking.
Following Lil Yachty's tweet, Vince Staples got involved in the Twitter feud, suggesting the two fight. "Yall should squabble up," Staples wrote.
While the two artists probably won't be getting into a physical fight, Deadmau5 did try to make it up to Yachty by offering to play the video game Player Unknown's Battleground with him. But Yachty, who is a known Fortnite fan, wasn't feeling that offer either, telling the producer, "Suck my dick, I play fortnite."
Although we won't be getting a Lil Yachty-Deadmau5 collaboration, the Atlanta artist did a get a few offers from other EDM stars such as Visceral, Alison Wonderland, Whethan, LoudPvck and more.
In related Lil Yachty news, while he waits for an EDM artist to collaborate with, he has stayed busy teaming up with other rappers. Lil Boat recently joined Lil Baby on Cuban Doll's "Bankrupt (Remix)" and linked up with Tee Grizzley for the song "2 Vaults," which is featured on Grizzley's Activated album.
Check out the tweets below.
See Lil Yachty's Tweets and Responses From Deadmau5 and Vince Staples