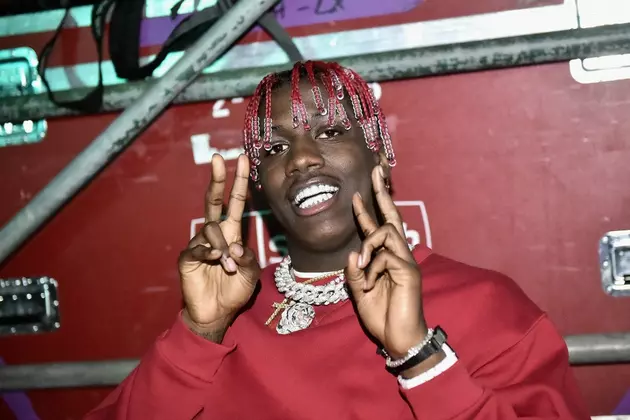 Lil Yachty Shows Off New Gucci Mane-Inspired Bart Simpson Chain
Steven Ferdman, Getty Images
Back in the early 2000s, when signature chains were all the rage, Gucci Mane had one of the sickest pieces in the game: a blinged-out, hand-sized replica of the cartoon character, Bart Simpson. Now Lil Yachty is killing the game with a similar icy charm inspired by the original, but with a twist.
Boat showed off his new bling on Instagram. "Fuck what you talking bout, bro. Yachty Simpson going crazy," he says in the video while displaying the piece for the camera. "Inspired by Guwop, you see the 1017 birds. Inspired by the original Guwop Bart Simpson. Shouts out my nigga John, John the Jeweler. We going crazy."
The charm features yellow diamonds for skin, regular diamonds for the eyes, pink stones for the shirt and blue ones for the Bart's pants and shoes. But the kicker is the red, faux box braids the jeweler was able to attach to the piece, which is obviously a shout out to Lil Boat. "YACHTY SIMPSON. SHOUT OUT @jonnyg78 MY BROTHER HOOKIN ME UP. MY OG @laflare1017 FOR THE INSPIRATION," he captioned the video.
Rappers have been copping some sick bling recently. Just earlier this week, Boosie BadAzz revealed a new chain he bought. The piece is a replica of his own face and torso. Offset recently bought a blinding raindrop chain which cost him a whopping $100,000.
Check out the insane Yachty piece below.
Go Behind the Scenes With Lil Yachty at 2016 XXL Freshman Cover Shoot