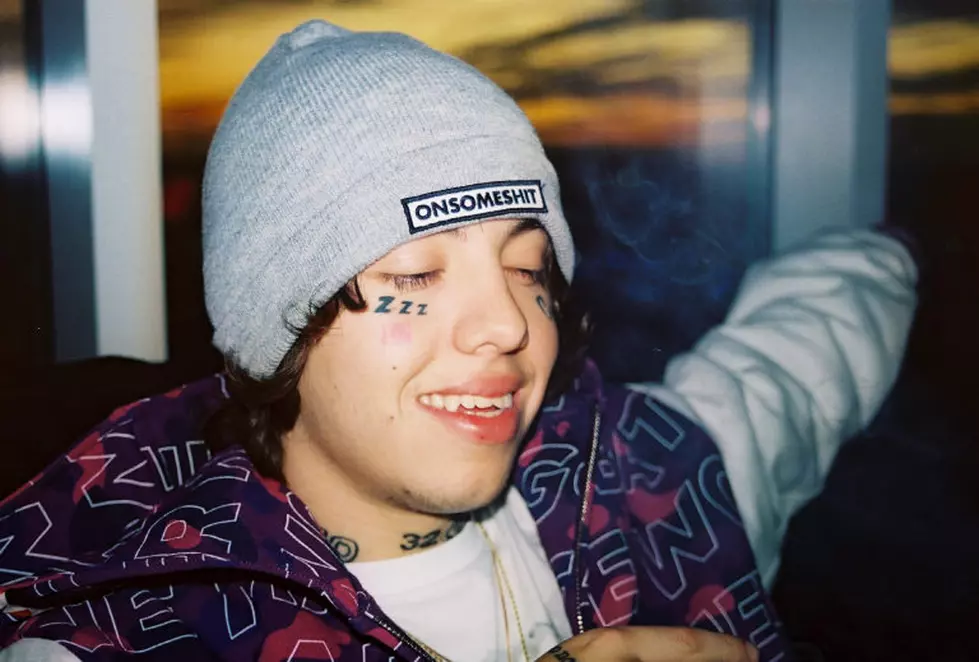 Lil Xan Plans on Changing His Name
Justin Page
The anti-drug movement in rap is getting off to a good start, with a number of rappers publicly announcing they are either giving up lean or pills for 2018. Even rapper Lil Xan is feeling the positive wave and recently revealed he will be changing his name.
TMZ recently spotted the Redlands, Calif., rapper in New York City in Times Square. Xan is obviously short for Xanax, a popular prescription drug among the pill-popping community. Xan is not naive to the matter, and says a change gon' come. "I thought about changing my name to Diego," he said. "But for right now, we gon' stay Lil Xan. Later down the road, I'll change it to Diego."
Diego Leanos is the "Wake Up" rapper's government name. "The message I'm portraying; very positive, very positive," he added with a thumb's up.
Lil Pump and Smokepurpp recently announced they are giving up Xanax. "2018 we going even more crazy love yall 👌🏽💓(btw I don't take xanz no more fuck Xanax 2018)," Jetski captioned an Instagram video at the start of the year.
In related news, Mozzy has quit sipping lean, and kicked off the #KickDaKupChallenge, urging others to do so as well. He announced his resolution on Instagram by pouring out a whole bottle of syrup on the ground. "Any young nigga doing that shit, bruh, you understand me, this should influence you to stop," Mozzy said in the video. "If it don't...nigga drink a lot of water at the minimum. They say health is wealth—I need my bag."
Check out what Xan had to say about changing his name below.
See New Music Releases for January 2018