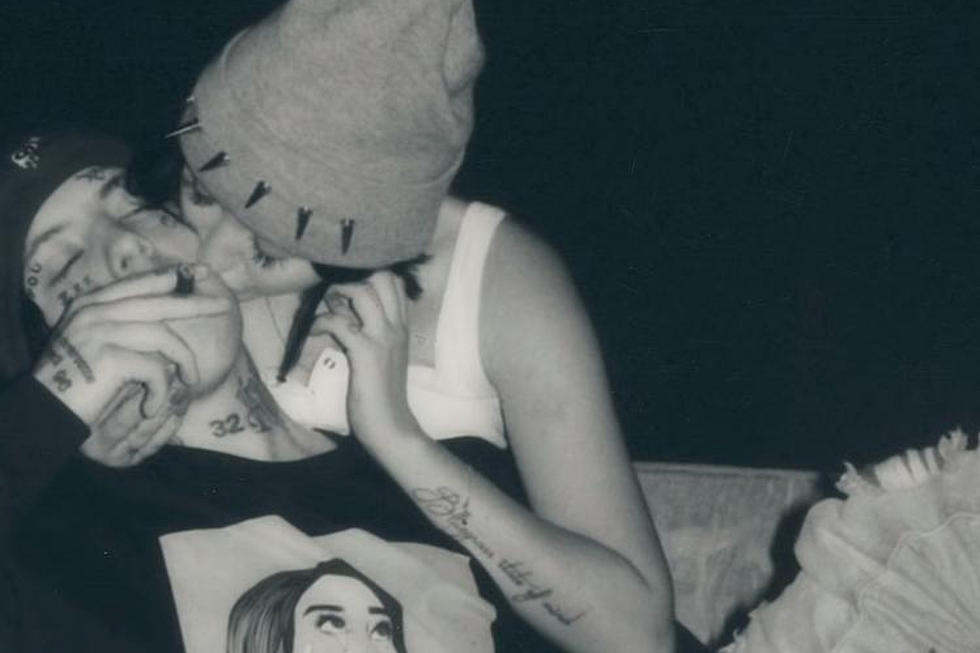 Lil Xan and Noah Cyrus "Live or Die": Young Couple Shares New Song
Noah Cyrus via YouTube
A few weeks ago, Lil Xan revealed his relationship with Noah Cyrus, sister of Miley, and now the young couple has shared a song together titled "Love or Die," released on Sunday (Aug. 19).
The Labrinth-produced duet, which is credited to both artists, finds Xan and Cyrus depicting a relationship that has the ability to outlive death. Noah namedrops the Redlands, Calif. rapper's July mixtape Heartbreak Soldiers and Xan serves a verse that includes the phrase "one plus one is two."
"Weather changes with my mood, it never really stays the same/And one plus one is two, and without you I think I'd go insane/And what you think? Pause, let it sink in/They threw me in and now I'm drowning in the deep end/If I'm religious, you're the one that I believe in/You've been here with me to help me fight all my demons," he raps.
Xan and Cyrus showed off their new romance on Monday at the 2018 MTV Video Music Awards, during which the former's face tattoos landed him in the crosshairs of a Kevin Hart joke. In an interview before the show, Cyrus explained their relationship to Billboard.
"Look at him! Look at his cute little face and his smile," she said. "He's the sweetest ever and treats me like a princess, and when I'm hungry, he gets me chicken nuggets."
Considering Xan's public struggles with anxiety, it's nice to see him find positivity as he enters the celebrity-couple phase of his career. You can listen to Noah Cyrus and Lil Xan's new song "Love or Die" below.
See 33 Rappers With Wild Neck Tattoos